Gnocchi is that pillowy soft fluffy potato pasta that is so versatile and simple to cook. Need to decide what to eat with gnocchi? These simple, delicious recipes will pair perfectly with your gnocchi.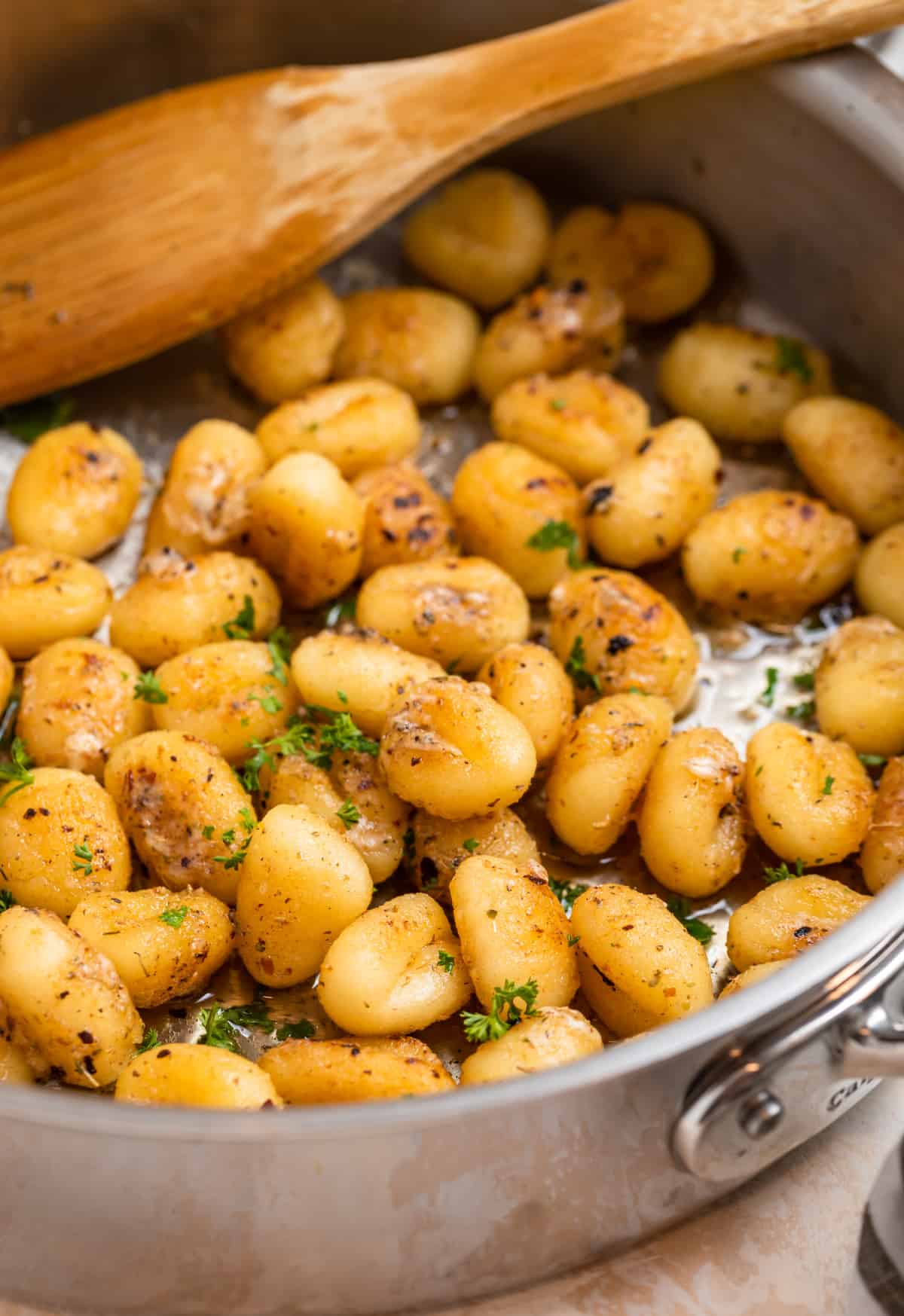 Gnocchi is a favorite pillowy soft dumpling like pasta that can be served in so many ways. It has become more and more popular over the years thanks to viral social media recipes, but it has been a fan favorite for a long time.
But what do you serve with gnocchi? That is a great question, that has so many answers! Check out the many sides, sauces, and more to make the most of your gnocchi today!
What is gnocchi?
Gnocchi, which translates as "lumps" in Italian are considered an Italian dumpling. While the early introduction of gnocchi in Roman times did not include potatoes, the dough of gnocchi now often includes wheat, egg, flour and potatoes.
Some consider gnocchi a pasta, although that is not technically the case, but we love them all the same.
Gnocchi can be served very simply in browned butter and sage, a tomato sauce, pesto and more. The fact that gnocchi are often served in similar ways as pasta makes people commonly consider it a pasta. Whatever you call it, gnocchi is so delicious!
How to Prepare Gnocchi:
Gnocchi are commonly boiled in water and then tossed with some sort of sauce. Again, mimicking the way we cook pasta. But beyond boiling, it can be baked, fried, air fried, and more.
So many recipes exist now for creative ways to serve gnocchi and the possibilities are endless. You can most certainly think beyond the boiling water when it comes to cooking your gnocchi as well.
Recipes That Include Gnocchi:
These recipes are our favorites when it comes to serving up gnocchi. Simple but classic flavors and delicious ways to include the pillowy soft dumplings.
Salads To Serve with Your Gnocchi Recipes:
Roasted Pear Salad with Balsamic Dressing:
This is a salad that very often is paired with our pasta dinners in general. Sweet and juicy pears, crunchy pecans, and a perfect balsamic dressing makes for a great side dish to any meal. This salad is great with browned butter and sage gnocchi.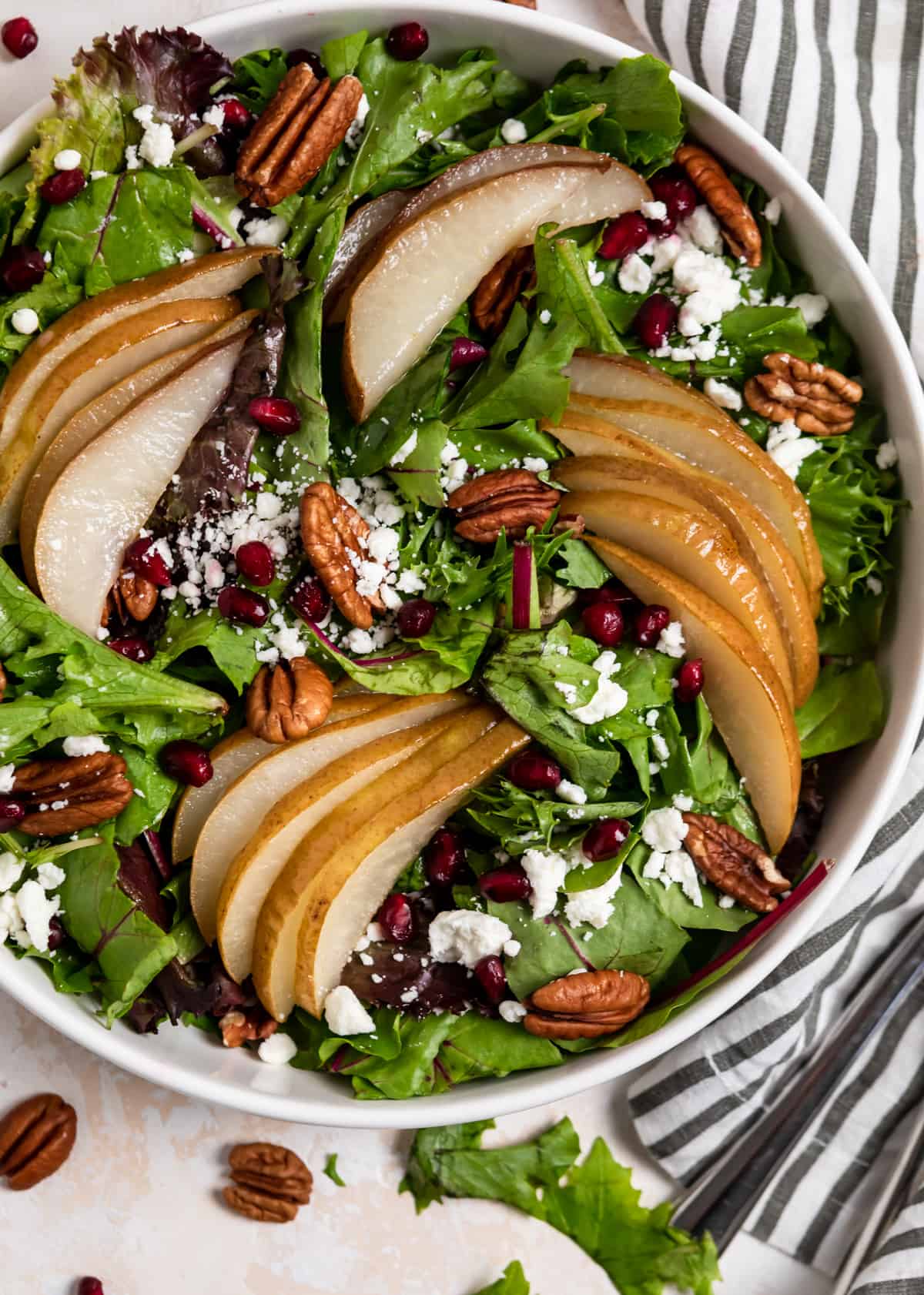 Spring Green Salad with Citrus Honey Dressing:
This vibrant salad is great for the greens, but it's the burrata and sourdough croutons that make it the very best. Serve it up with pesto gnocchi--this pesto recipe is amazing.
Burrata Caprese Salad
Fresh tomatoes and burrata, what more could you ask for! This recipe is amazing with Pan Fried Gnocchi.
Shaved Brussels Sprout Salad
This is not your typical way to serve brussels sprouts, but it is so flavorful and hearty. A great option to serve with gnocchi that is simply tossed in butter and topped with parmesan.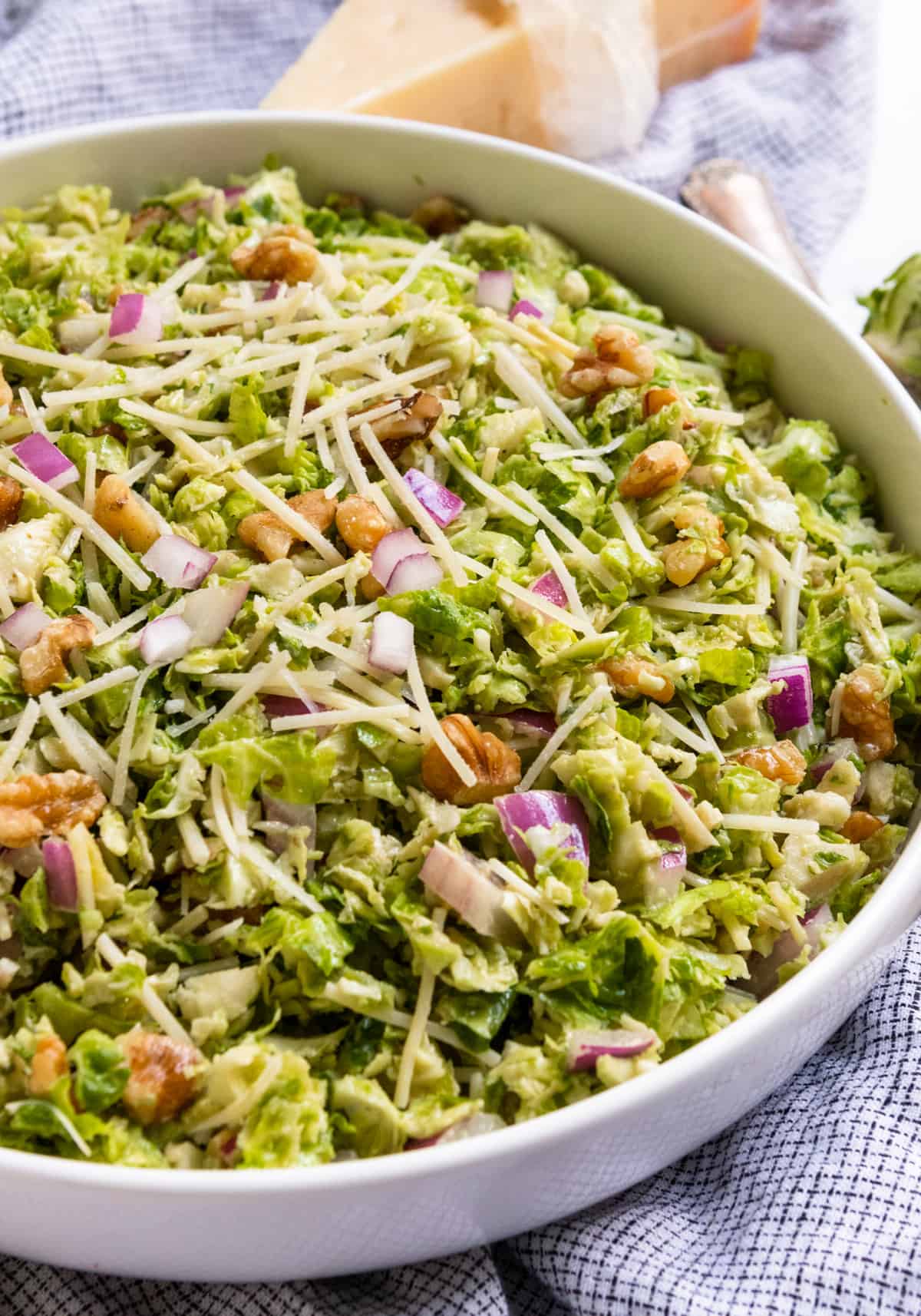 Lemon Arugula Salad
Salads don't have to be a lot of work--this arugula salad comes together in 5 minutes and it is a perfect pairing to your gnocchi dinner!
Spinach Mandarin Salad with Honey Balsamic Dressing
A super simple salad, bursting with fresh juicy mandarin oranges, chopped almonds, dried cranberries and a simple, delicious dressing. A great side salad to complete a meal indeed!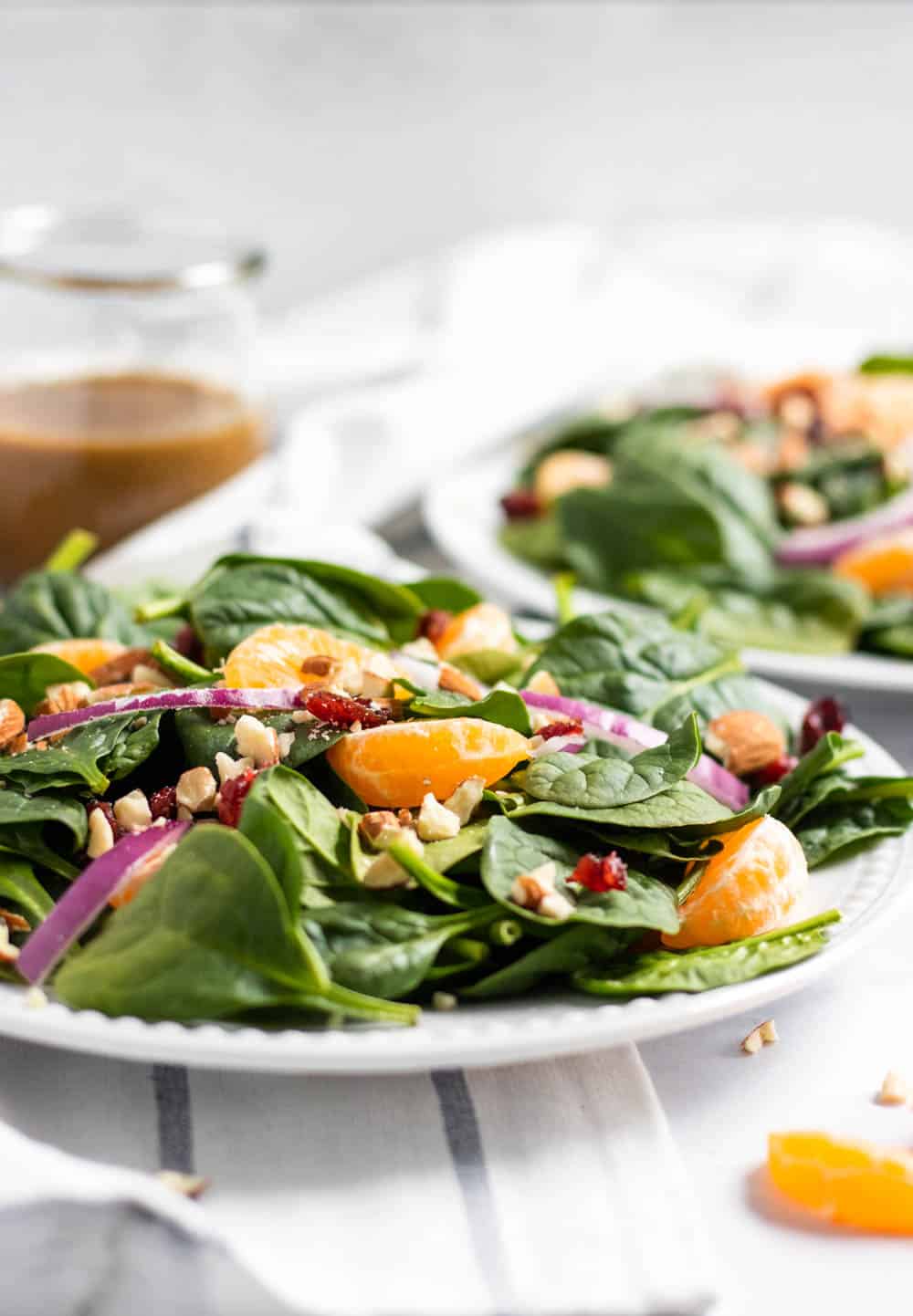 Bread Recipes:
Cheesy Garlic Bread
Garlic bread goes with any dinner, but cheesy garlic bread? Even better! This will pair perfectly with any pasta dinner and beyond. Gnocchi tossed in marinara is a classic option.
Garlic Knots
Homemade doesn't have to mean lots of work--these garlic knots are so simple and the perfect side to serve up with Tomato Basil Gnocchi.
Vegetable Dishes To Serve With Gnocchi:
Last but certainly not least, here are some vegetables that pair with a gnocchi dish. Vegetables topped with fresh parmesan or a squeeze of lemon juice will complete any meal!
Enjoy any of these dishes paired with light fluffy and pillowy gnocchi! Want to make your own? Try this Easy Gnocchi Recipe and enjoy with any number of the recipes above!
HUNGRY FOR MORE? Subscribe to my newsletter and follow me on Facebook, Instagram and Pinterest for all the latest!