Love pecan pie? These Pecan Pie Energy Bites are so simple and packed with pecans, dates and goodness. Happy snacking for all! No bake and tastes like your favorite pie. Fuel up the tastiest way!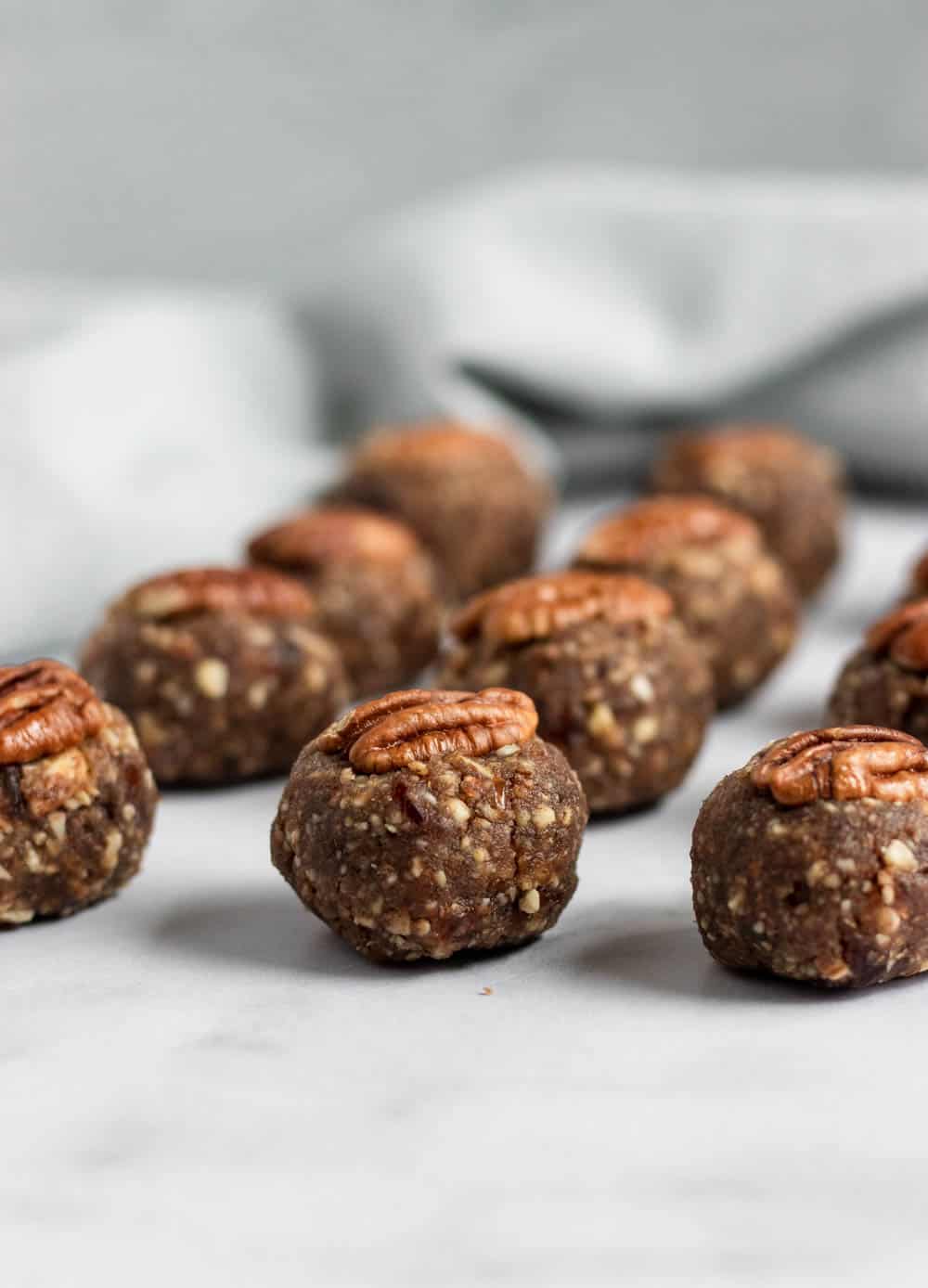 This post contains affiliate links, meaning, at no additional cost to you, if you click through an affiliate link and make a purchase, I may make a commission.
Spring is finally in the air and it is making life so much brighter for me. Even though we had a mild winter this year, there is still just something about the season that puts me in quite a funk for quite some time. Yet when the first warm day of sunshine comes, it's like I am suddenly a brand new person and I can put the darkness of the cold season completely behind me.
Earlier in the week it was warm enough for me to sit outside and eat lunch. I sat with my feet propped up on another chair just taking it all in. It's almost as if you forget what it's like to feel the warmth of the sun on your skin and when you do it's magnificent. I took some full deep breaths to enjoy every piece of it.
And that's when it happened. Suddenly, I remembered what else spring means.
Spring is the return of stroller season. And stroller season is here again.
(Sigh)
I sat in that chair and I looked around. There they all were, stroller after stroller after stroller. And the agony began to set in. The sight of a stroller should be a perfectly ordinary thing. We see them all of the time, and yet, the sight can bring pain to those living through the torture of miscarriage, pregnancy loss and infertility. A stroller is just another reminder of your own loss, your own pain, and what you long to have.
This is my third stroller season since we lost our first baby, Josie. Every stroller I see only reminds me of where Josie would be right now at this moment. And it is the second stroller season since we lost Eli. To think that I could be lucky enough to be one of those mom's juggling a double stroller right now. What I would give, what I would pay to have a moment, a day to push my little ones through the neighborhood as the sun shines on my back and the birds fly by. Sure to some mothers, this is such a mundane and routine means to get out of the house and find a little change of scenery but if I could just do this simple thing just once, my dreams could come true.
I'm not going to lie, this stroller season is going to be tough.
I at least know that I have the sun on my side now. But to those of you out there who find that this will be tough for you as well, know that you are not alone. Know that there is hope, there has to be hope. And know that when your stroller season comes, your stroll through the park with your little one will be a walk to remember.
---
As always, thank you so much for allowing me to share my own struggles, my own story with you.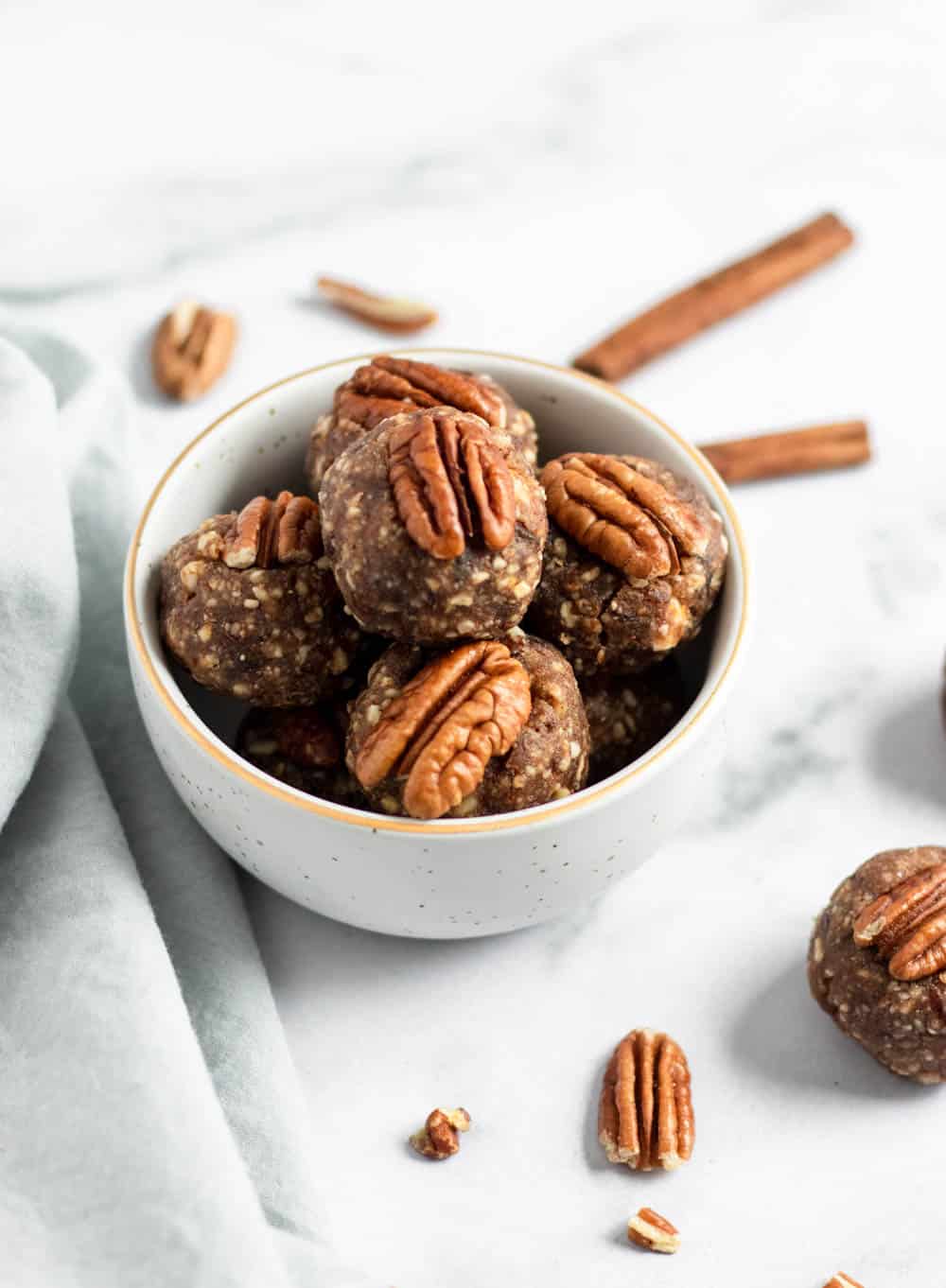 Lately, I have found myself getting back into a bit of an emotional eating rut. When this happens, I have to do a few things to really get back to the place where I am not filling my void and feeding my pain with food. One of the things I have to remind myself to do is to SIT DOWN when I eat. This is the biggest culprit for me.
When I remind myself to do this, it really makes me more aware and forces me to think about WHY I am eating.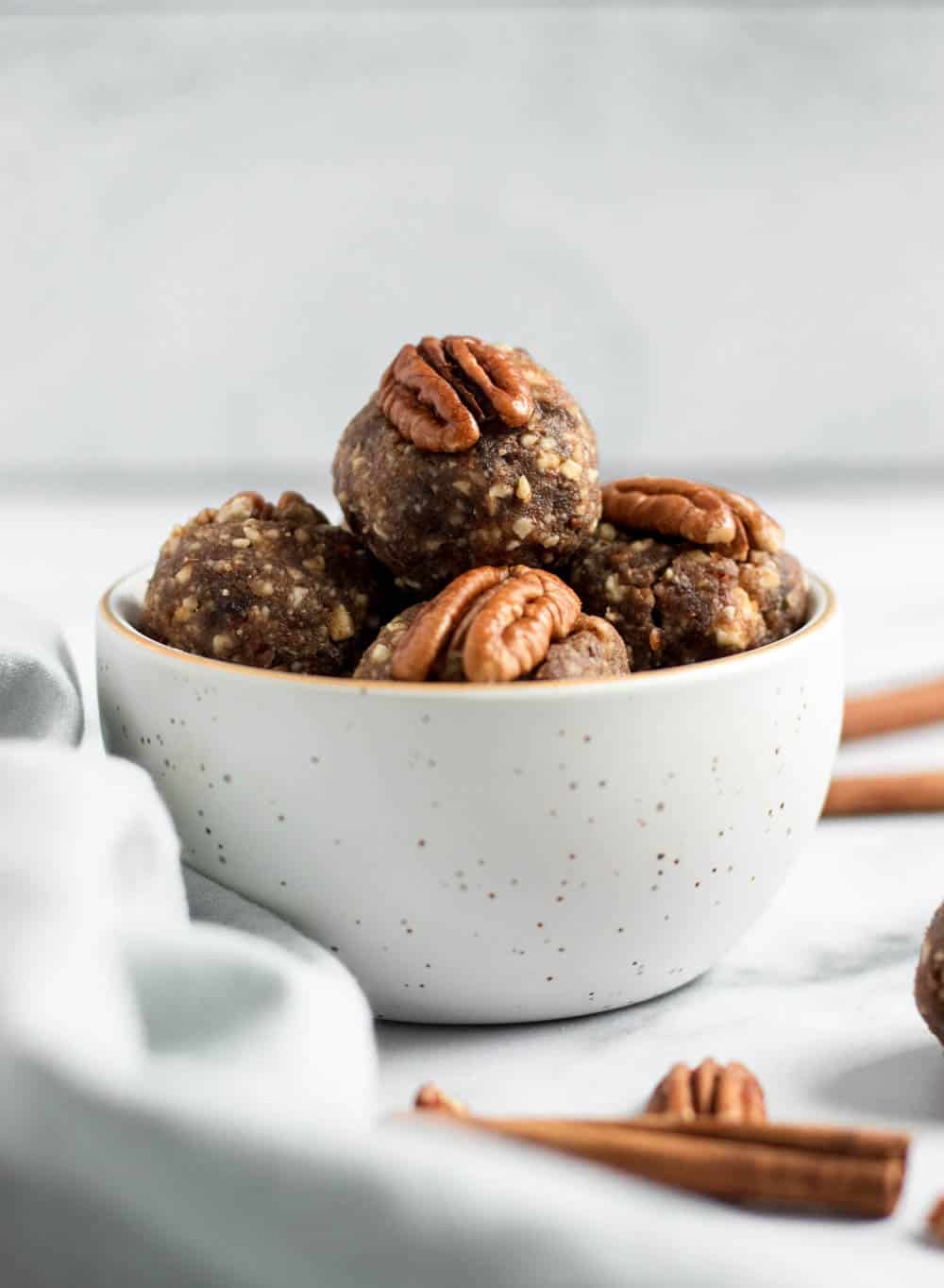 Another thing I make sure to do is to have a good snack each day around 2:00 or 3:00. Afternoon is always the time I find myself mindlessly eating, but if I eat a good snack with fiber and protein during that time, I feel so much more satisfied.
So that's where these Pecan Pie Energy Bites come in.
Protein, fiber, a bit of salty, a bit of sweet, what more do you need? These are so simple to make and they are the perfect snack for when you need to fill up to get you through the afternoon. These are pretty similar to Lara Bars so if you are a fan of those, then you will love these as well! And if you are a fan of pecan pie, then you will be all the more happy with these! All you need is a good food processor and a few ingredients and you are golden! Happy snacking!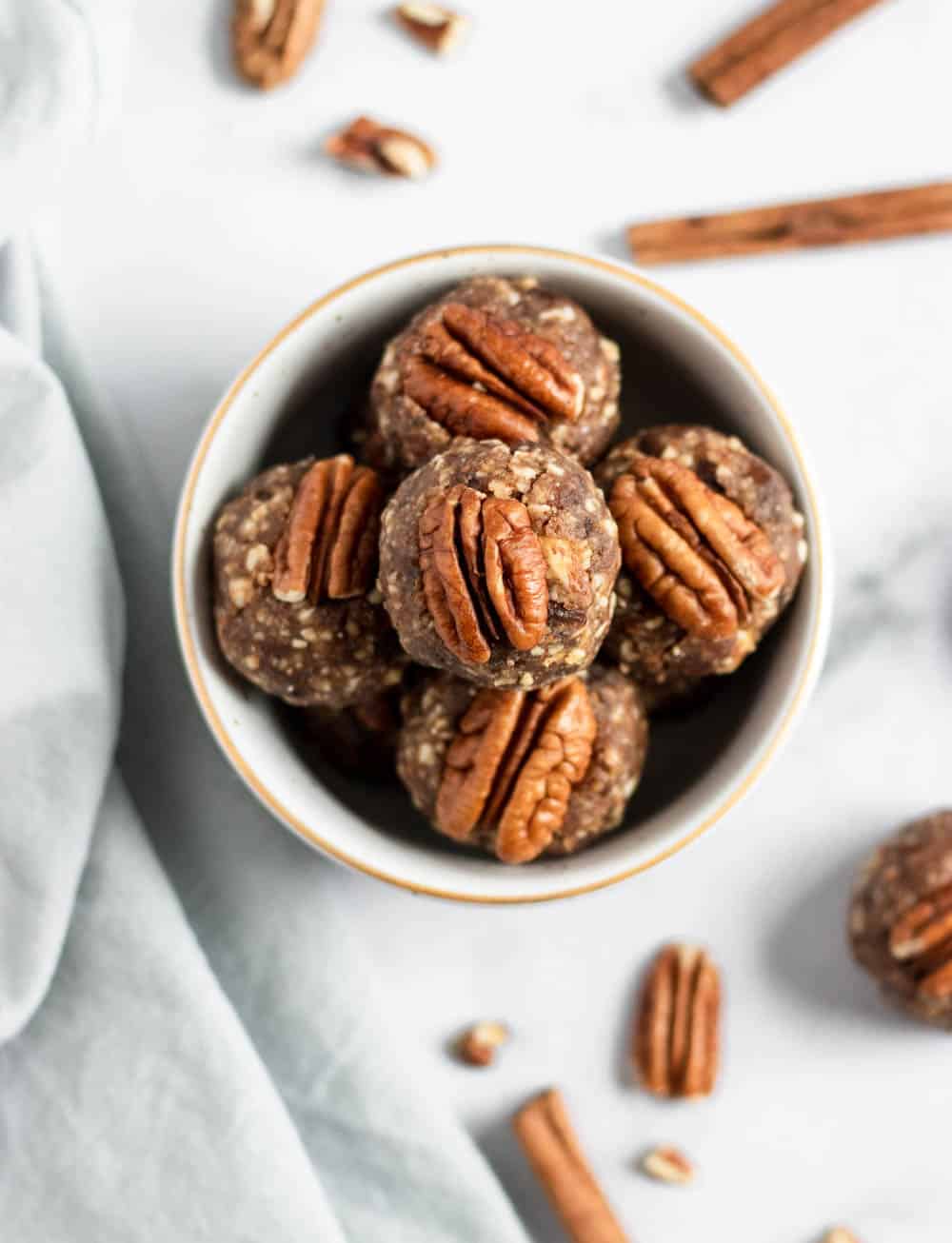 Love no bake bites like these pecan pie energy bites? Check out more here!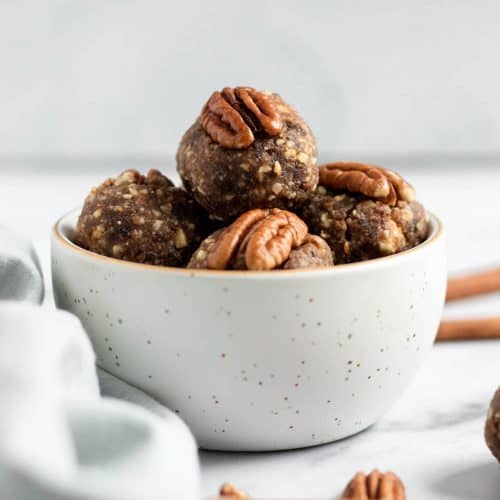 Ingredients
1 1/2

c

raw pecans

1/2

c

raw almonds

cashews or walnuts will work as well

10-11

medjool dates

pitted

2

tsp

cinnamon

more if you are a cinnamon lover like me!

1

tsp

vanilla extract

1/8

tsp

sea salt

18

approximately pecan halves (optional)
Instructions
In a food processor, process pecans and almonds until a fine, grain like consistency.

Add dates, cinnamon, vanilla and sea salt and process until a dough begins to form.

Roll the mixture into balls and then press a pecan on top of each.

Chill for about 10 minutes or so to set.

Store in the refrigerator for up to a week.