This post may contain affiliate links.
This weekend is going to be quite hectic and to be honest, I am pretty sure a Piña Colada on the patio at some point would taste mighty fine. I don't think
I have much time for relaxing though, so I will settle for a different type of Piña Colada with these No Bake Piña Colada Bites. I brought these to work this week for my usual taste testing and was told by several coworkers that these are by far their favorite of all of my bites and balls that I make. I will take that as a win!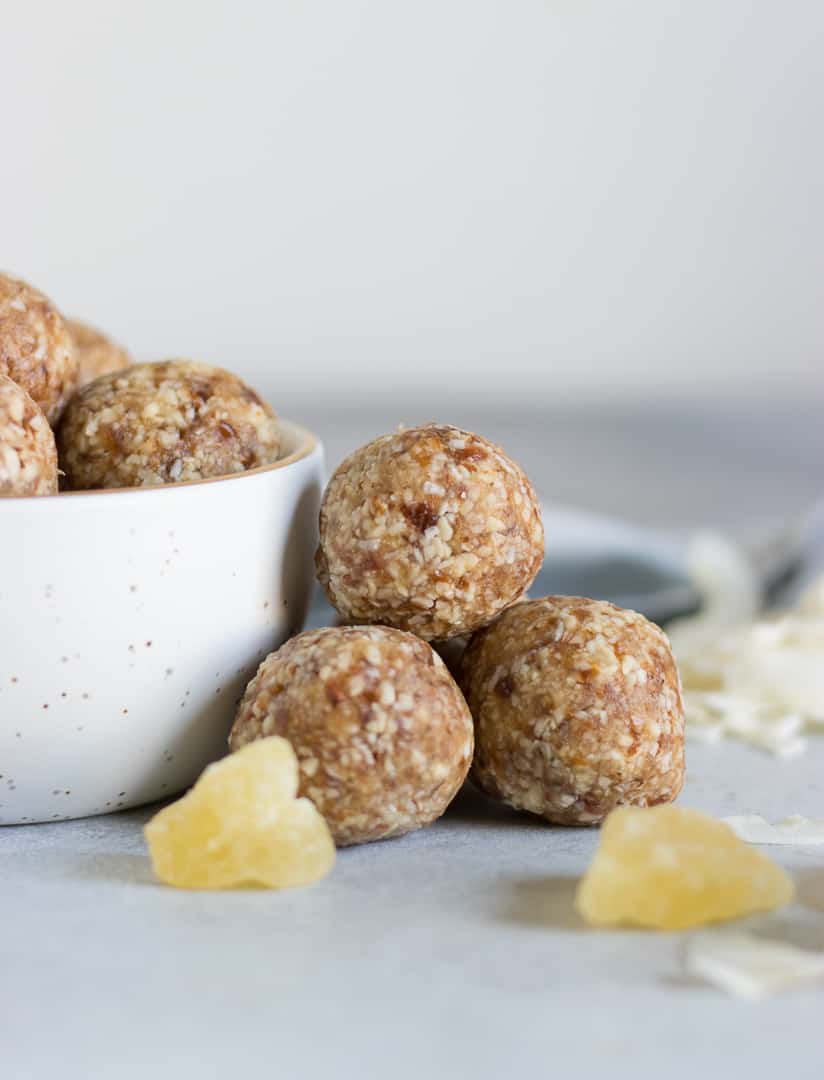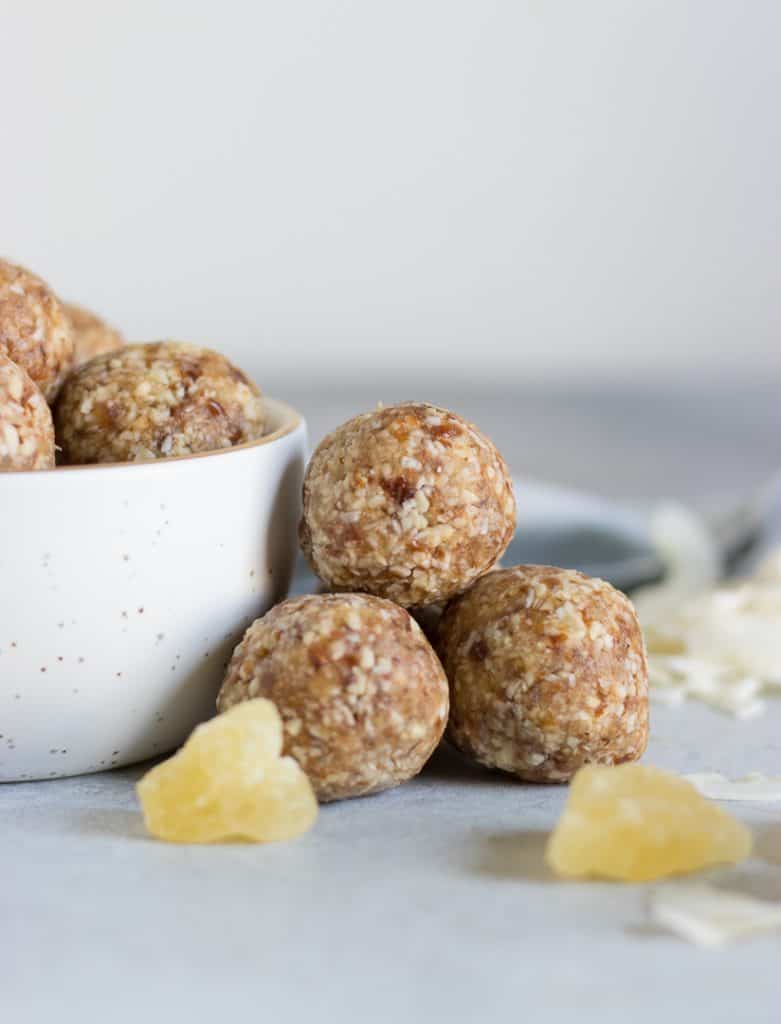 They really are so refreshing and are a great treat. I always have some sort of energy bite around so that I have something to fill me up and keep me going between lunch and dinner. These sure do the trick. The toughest part for me is not munching through all of the dried pineapple before I add them into the food processor. Dried pineapple is by far my favorite dried fruit.
I would love to sit and chat a bit more, but like I said, I have a big weekend ahead, but I wanted to send you into Friday with a little something sweet! Enjoy!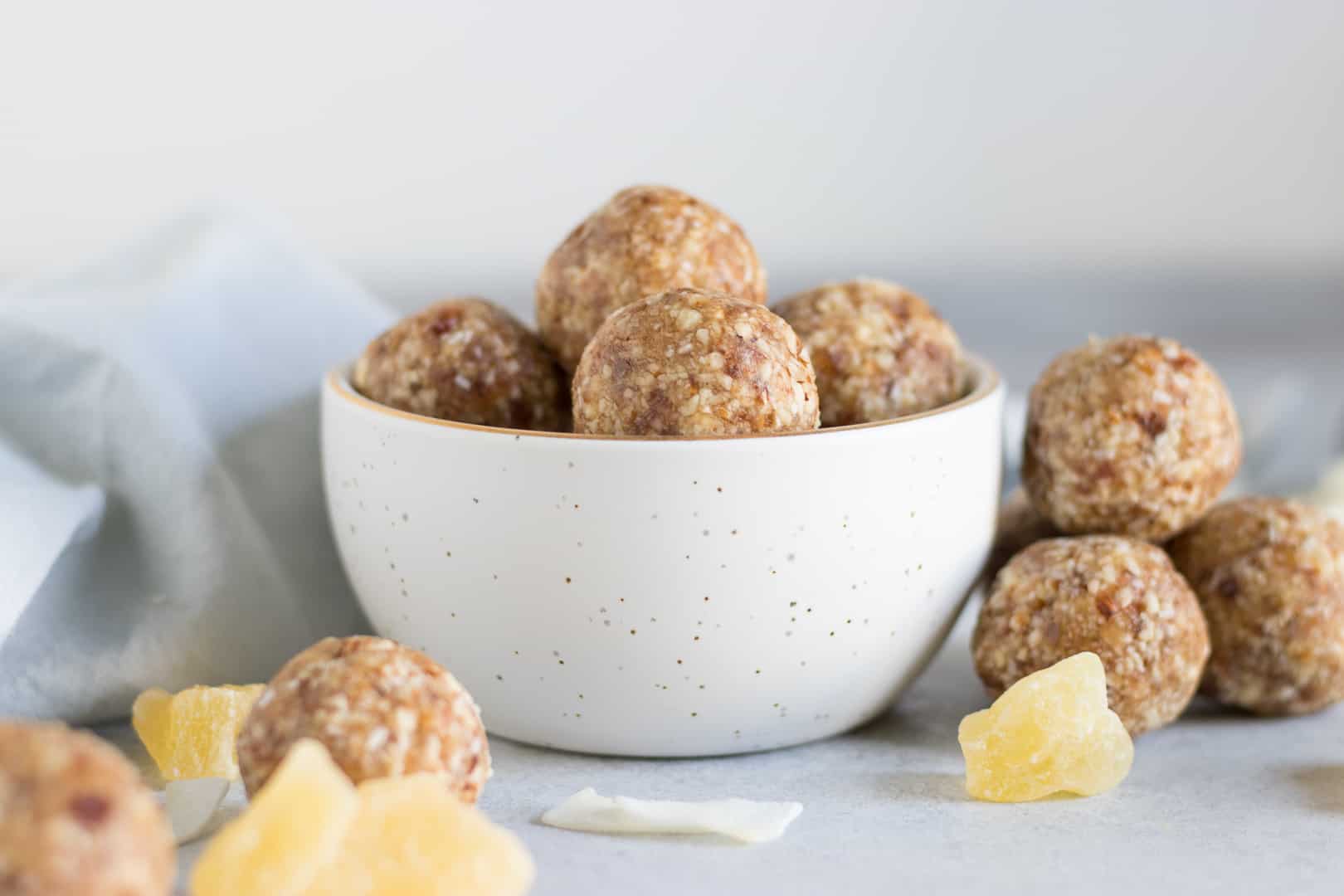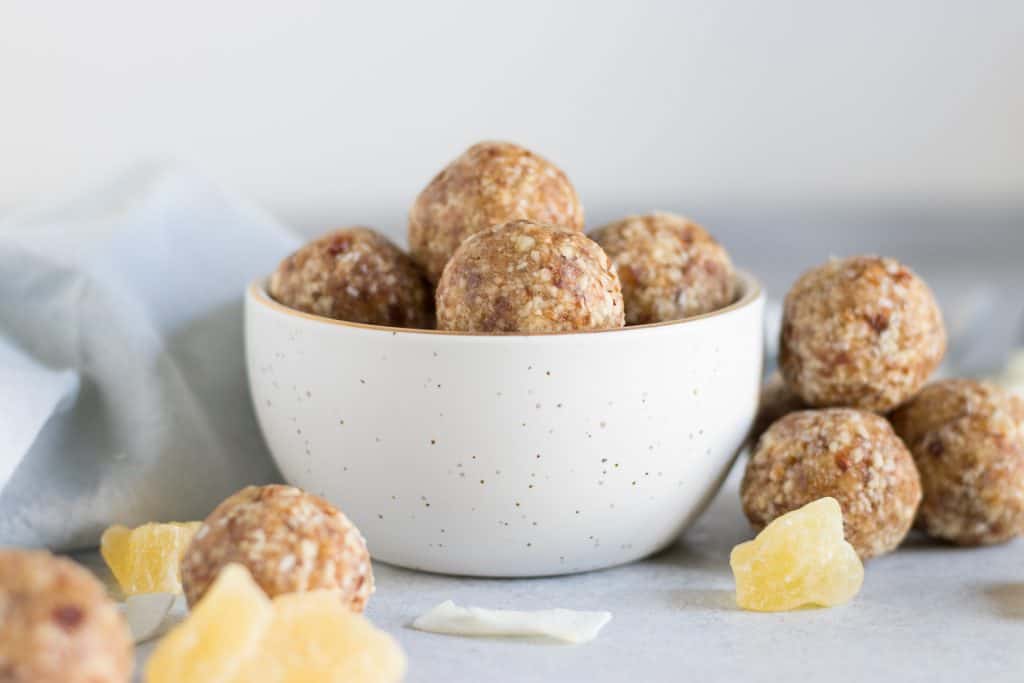 Check out these other no bake recipes:
Key Lime Pie Energy Bites
No Bake Apple Pie Energy Bars
Instructions
In a food processor, process almonds and macadamia nuts until a fine grainy consistency.

Add all other ingredients and process until fully combined. If it seems to dry add a tablespoon of water or so.

Roll into bite sized balls or you can also press them into a pan to make bars.

Chill for about 20 minutes and then serve.

Store in the fridge for up to a week.