Looking to get some extra veggies in? Sneak some spinach in with these tasty and simple Green Smoothie Muffins! Delicious and wholesome, and no one will know there are veggies in them!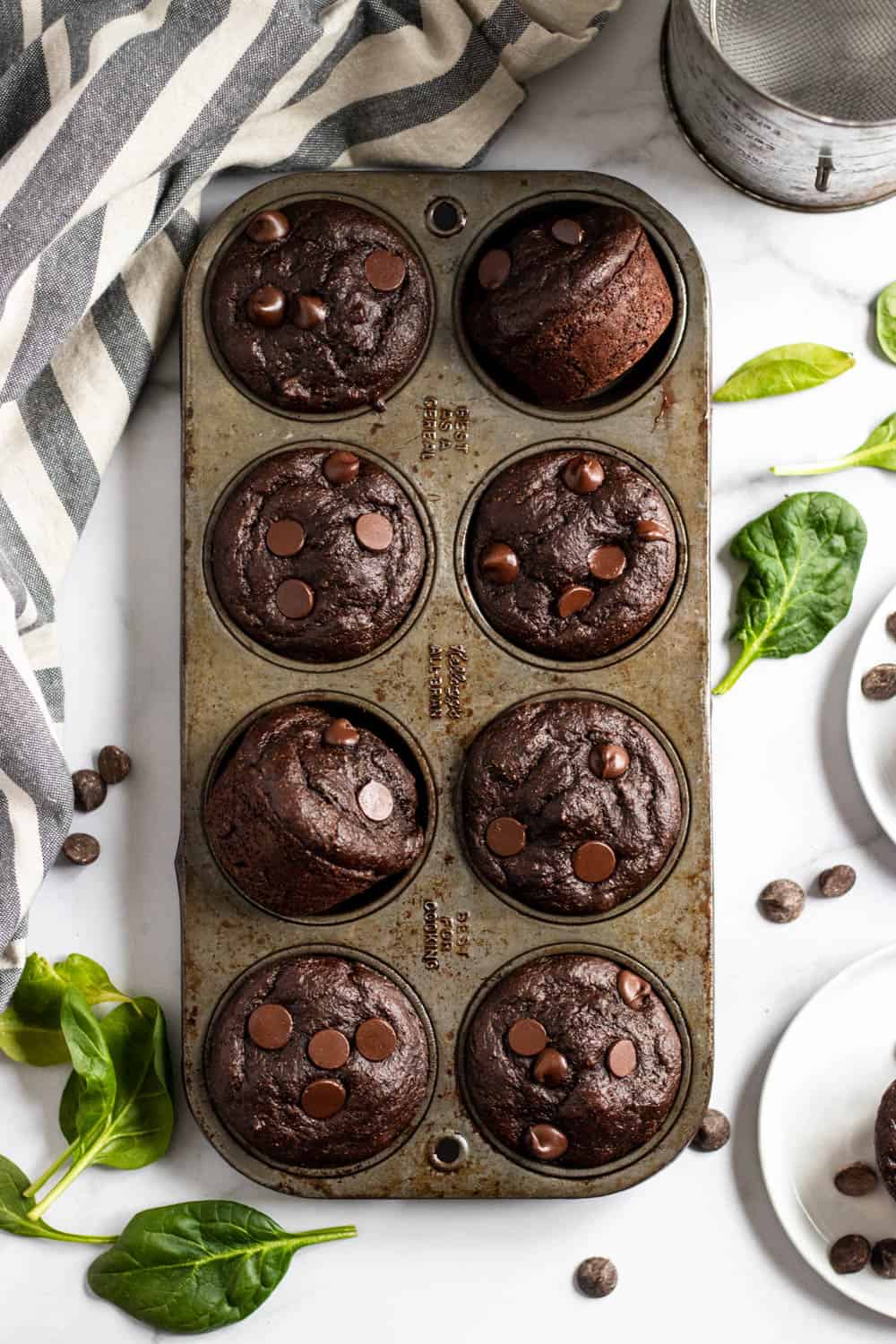 While I love to be in the kitchen, I will tell you baking scares me more than anything. It is the one thing that either is a go or an absolute no go. There's just no in between. And if you mess up the first batch, it's not a quick little fix to go back and try again. It's typically a good hour or so of your time and no matter how many times you cross your fingers, things still may not go as planned. So often, when working on baking recipes, they never make it to a published post. If you see a baked good here, know that it's a big deal.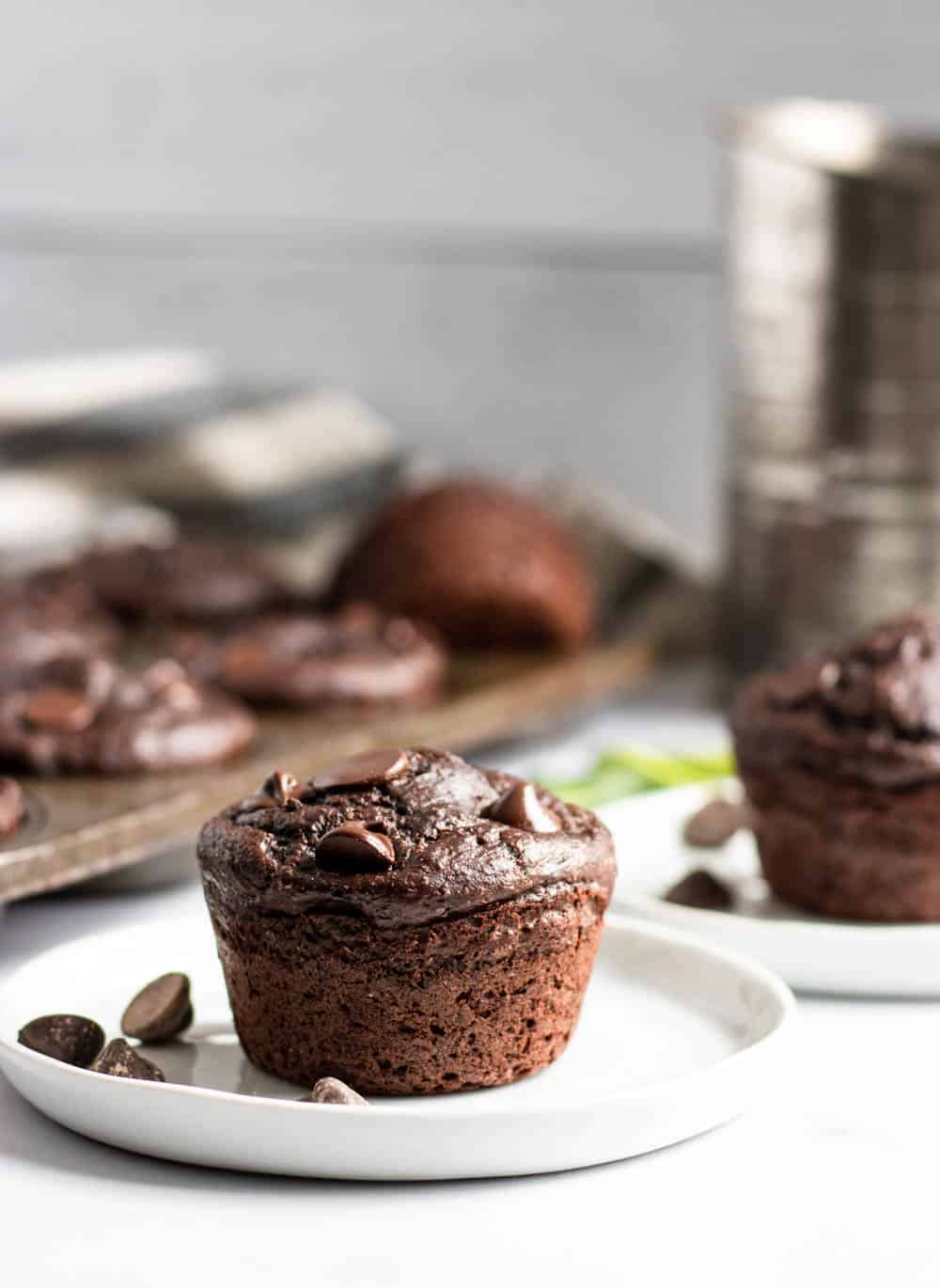 I have been playing around with muffins lately. These Green Smoothie Muffins were my first success and only took three tries. Hallelujah! I have a couple more hopefully coming, but they are still in the tweaking stage.
So about these muffins. Over almost 6 years of marriage, I have become really good about sneaking in healthy foods into what I feed Anthony and have many triumphs that he is literally unaware of. These Green Smoothie Chocolate Muffins are the latest of such triumphs. These muffins would be Popeye's Dream! That's right, packed with spinach and yet completely undetectable. If you are trying to sneak veggies into a child's…or husband's for that matter… diet, then try these!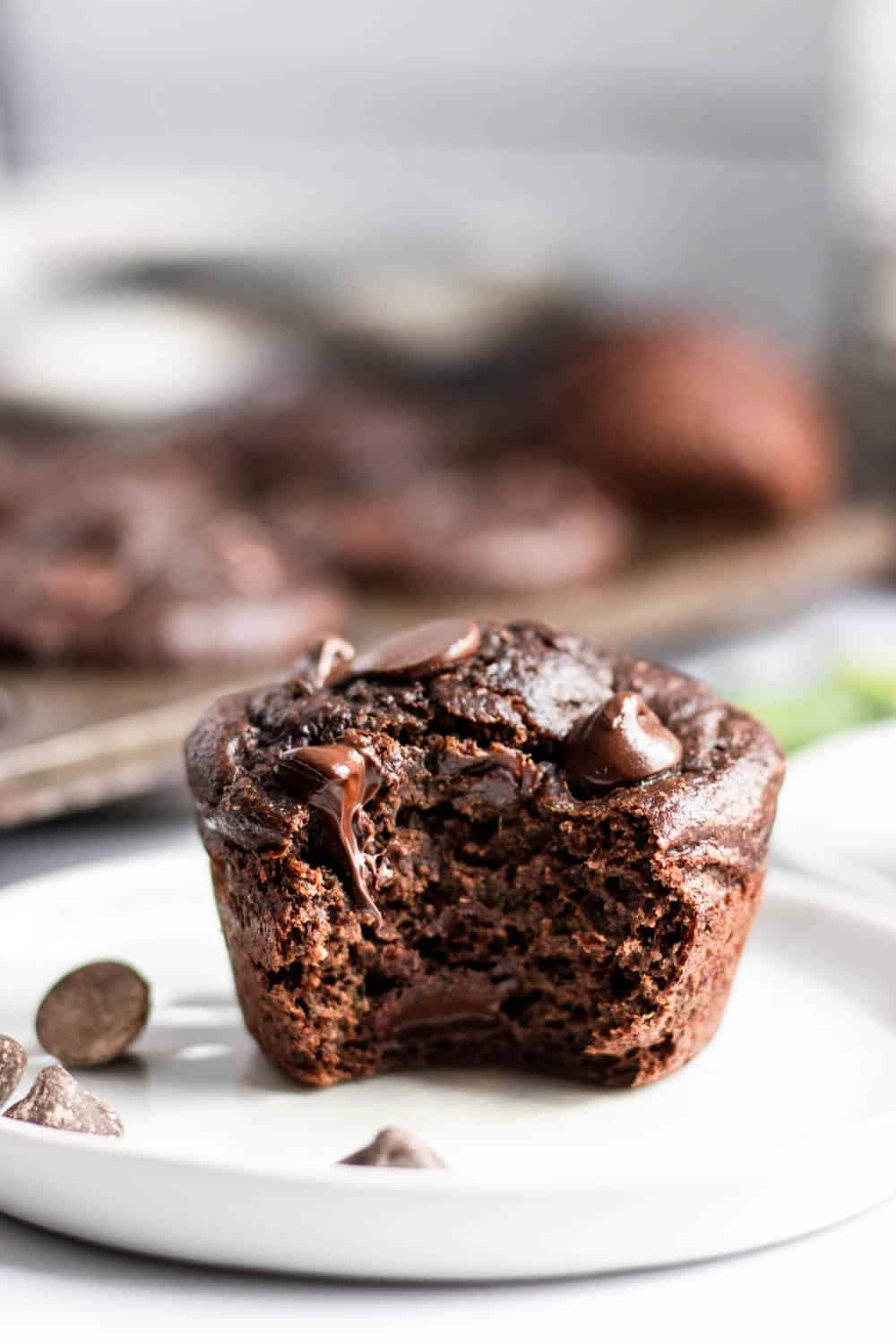 A few things to note. I only opted for chocolate chips on the top to make them a little less sweet but the time I added them into the batter was pretty dreamy. So feel free if that's what you want to do. As for flour, I played around a lot with this one on combinations, and settled on buckwheat and whole wheat pastry flour. If you are looking to stay gluten free, I don't suggest going full on buckwheat. Instead opt for perhaps an all-purpose gluten free flour. And if buckwheat flour isn't something you have around, try either oat flour or just use all whole wheat pastry flour. These were the flours that I played around with and they should work.
Enjoy a nice green smoothie, but take it to a whole new level. And don't worry, no one has to know our secret!
Print Recipe
Green Smoothie Muffins
Ingredients
3

very ripe bananas

2

large handfuls baby spinach

3

T

milk (almond milk or regular both work!)

2/3

c

cacao or cocoa powder

1

egg

1

tsp

vanilla

1/2

c

Greek yogurt

full fat

3

T

oil

1/4

c

dark chocolate chips

optional, if adding to batter, use 1/2 cup

1

tsp

baking soda

1/2

c

sugar

1

c

whole wheat or white flour

1/4

tsp

sea salt
Instructions
Preheat oven to 350°F.

Combine almond milk and spinach in a high powered blender and blend until smooth.

Add bananas and pulse until broken down and smooth with some lumps.

Transfer "smoothie" to a medium mixing bowl.

Add egg and stir to lightly whisk.

Add sugar, vanilla, coconut oil and Greek yogurt and stir to combine.

In a small bowl, combine flour, baking soda, sea salt and cacao and stir to combine.

Slowly add dry ingredients to wet ingredients and stir to fold in.

Line a 12 muffin pan with muffin liners and spoon batter into each.

Add chocolate chips to the tops of each muffin.

Bake for about 18-22 minutes or until you can put a toothpick in the center and it comes up clean.

Cool for several minutes before serving.

Store in an airtight container for up to 3-5 days.