I have always been an open book, like wide open. It's a good thing for the most part but trust me, there have been times it has bitten me in the butt. And I am honestly so glad that I was so upfront throughout our struggle with miscarriages and infertility.
I would not have made it through the years without the relationships formed from speaking up. There is something about infertility that you truly just don't get until you have lived it (and my prayer is that you never have to live it. NEVER.). You can certainly get a good glimpse of it if you are watching from the outside, but it is this club that NO ONE wants to be a part of, and yet so many are thrown into (1 in 8 couples, so certainly quite a few people).
The strange thing about our story is that the moment we switched from fertility struggles to adoption, my story came almost to a halt. I stopped sharing, not because I was hiding anything, but because so much of the adoption process can be quite private. When we shifted, it was not just Anthony and I, there was someone else who was part of our story, someone we met, but someone who was also anonymous. Someone who was considering giving us her child. So telling the story becomes much more tricky indeed.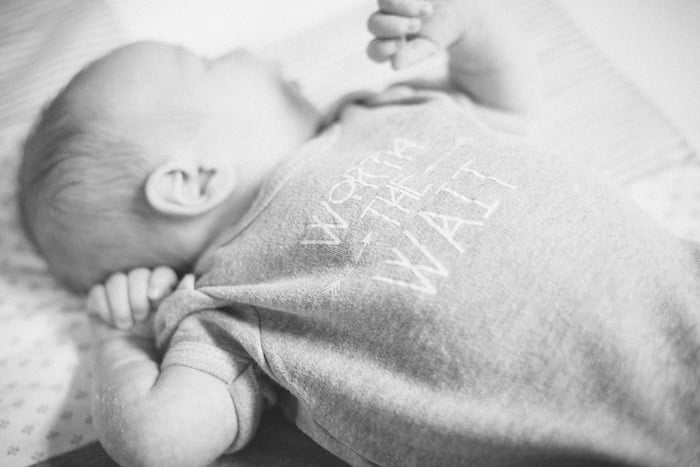 For the most part, our ups and downs on the journey to baby were shared in bits and pieces of posts over the years. Then, I laid it all out in this post when we did shift to the adoption process because it was time to move forward, to move on and to let go of that part of our journey.
Our adoption story begins at the exact point where the post about our shift ended. And to be honest, our journey began with us looking like two deer in headlights, because we had absolutely no clue where to begin.
February 13, 2017.
The day before Valentine's Day for most, but the day we found out we were not pregnant from our final fertility procedure. I was numb. I never thought this was where we would end up. I never knew it could possibly be this difficult. 4 years. We had been trying to have a baby for over four years and after all the pokes, prods, hormones, tears and so much more, we were told one last time, "Not Pregnant."
I know for certain if it weren't for Anthony that day, I probably would not have come out from that cold, deep place of pain that I didn't know existed. I remember driving home just staring. Staring at nothing really, but I can remember exactly the point on the highway we were driving after we heard the news. Tears came, and I just stared. We got home and looked at each other. All I wanted to do was curl up in a ball in a big blanket and hide for the next month, or perhaps longer.
Anthony did not let me stay in that place.
Where's that card? He asked.
What card? I responded.
The card, the business card, of the adoption lawyer. I am calling her now.
I found my wallet and fumbled through it to pull out the card with her number and gave it to Anthony. He called right away and left a message. I felt a little flutter in my stomach. (Side note: this is the first point as I am writing this post I have cried.) We had just been handed the worst possible news and yet there was my husband sweeping in and taking action, not giving up or surrendering. And though I was still very upset, I felt a sudden new hope as I listened to him leave a message.
He asked me to call or text her as well. He wanted to get the ball rolling asap, and obviously I did as well.
We got a hold of her and decided to meet for coffee later in the week. We wanted to know where to start, what to do, our options. Again, we were clueless to what the process even entailed.
We met at a local coffee shop, early, before Anthony had to head into work. There was a lot of information, but I am so grateful for that first meeting because it was like we knew someone on the inside and with first hand experience with all forms of adoption. She went over the different types of adoption, the pros and cons of each and then went through the agencies in town that we should consider. We talked everything over that evening and decided to go with a private local agency and went with an agency that our lawyer had recommended.
Want to know something interesting? The adoption agency we decided on was only a block from our apartment when we were first married and was on the opposite corner of where I was currently working. I seriously walked past the building hundreds of times and never noticed it other than in passing. And yet it would soon be our lighthouse, our beacon of hope.
When we decided on the agency, I contacted them right away to get everything started. We were required to fill out a small pile (probably the smallest pile of all in the entire process) of forms before our first meeting.
For the first time in years, I felt excited, hopeful even. I was also so nervous and really had no idea what we were getting into--no idea what the process actually entailed. But deep down, I felt really good about it all, more so than I had ever when we were going through treatments. So all in all, lots of good was going on as I readied all we needed to start the process.
Even though I was excited, there was a place in me that was lost, in pain and grieving. The beginning of this process was the acceptance of the fact that I probably would not birth my own child. It was being okay with the fact that my belly would not swell, people wouldn't ask me about my pregnancy, I wouldn't get to sit and talk breast feeding and giving birth with my friends and relatives.
This place of moving on to adoption meant I had to let go of a lot of some of my biggest dreams, a lot of the things I had always pictured would happen in my own life. I remember listening to ladies at work talk to the girls who were pregnant and want to know every detail and then share their own stories. I would have to busy myself or act like I didn't notice to try to fight tears. And every time someone said, "Gee there must be something in the water here," when referring to how many of my coworkers were pregnant, a part of me died.
And then there were the people who would tell me, Just wait, as soon as you get on the adoption list, boom, you will get pregnant (PSA: please don't ever say this to someone trying to adopt, considering adoption, or struggling with fertility. Please.) Or they would tell me about so and so who adopted a baby and then found out she was pregnant, or they would say don't give up on trying--I heard them all, but they didn't help this process because this grieving needed to happen and I needed to let go so that I was fully on board with our decision to shift our journey to adoption.
The decision to adopt is a HUGE one and when others treat it as something you are doing in the mean time until you get pregnant, well, it just doesn't help. So I let myself grieve, I let myself cry, and then I was ready to fully move into this place, this new place, our new story.
We met with the adoption agency and it went really well. We felt confident in the director--the fact that she and her husband had adopted two girls made me feel strongly that this was her passion project and that she understood what we were going through. The agency had a cozy feel to it as it was the upstairs of an old house that had been renovated for businesses. We sat and chatted, shared our fears, our anxieties, but also shared how badly we wanted this. She talked about the home study and the process and from there, the ball got rollllling.
One of the things our social worker shared with us in the beginning is that the adoption process is a bit of a "Hurry up and Wait" sort of thing. In the beginning there is so much to do it's almost tedious (more on that next time), but it makes you feel like you are doing something, working toward the best end goal of all. And that's exactly what the home study portion of the process is.
And that, my friends is where we will stop today. This ends part one: the beginning, the foundation, the build up to what it actually means to go through the process. The nitty gritty is what we will get into next time. You can expect as the story goes on a lot more points where I am crying or a nervous wreck, but since we all know this story has a happy ending, you can still sleep well at night until we continue.
Thanks so much for letting me share, for listening, and perhaps for sharing our story with someone you know needs to hear it the most. Since next week is Mother's Day, I plan to bring you Part 2 which will bring us up to the point we got to hold our precious, perfect little guy. xoxo
Check out Part 2 and Part 3 of our Adoption Story.
---
Sometimes I go back and forth on adding a recipe to posts like this, but to be honest, there's nothing like some good food for the body after a large helping of food for the soul. However, since this has been such a long post, I won't say much about these muffins other than the fact that they are a huge win in my book because I am not a baker extraordinaire by any means. When I have a baking win, it's a home run. And morning glory muffins are one of my faves so I thought I would play around with a version with sweet potatoes. You could easily use pumpkin instead, but I really love the sweet potatoes.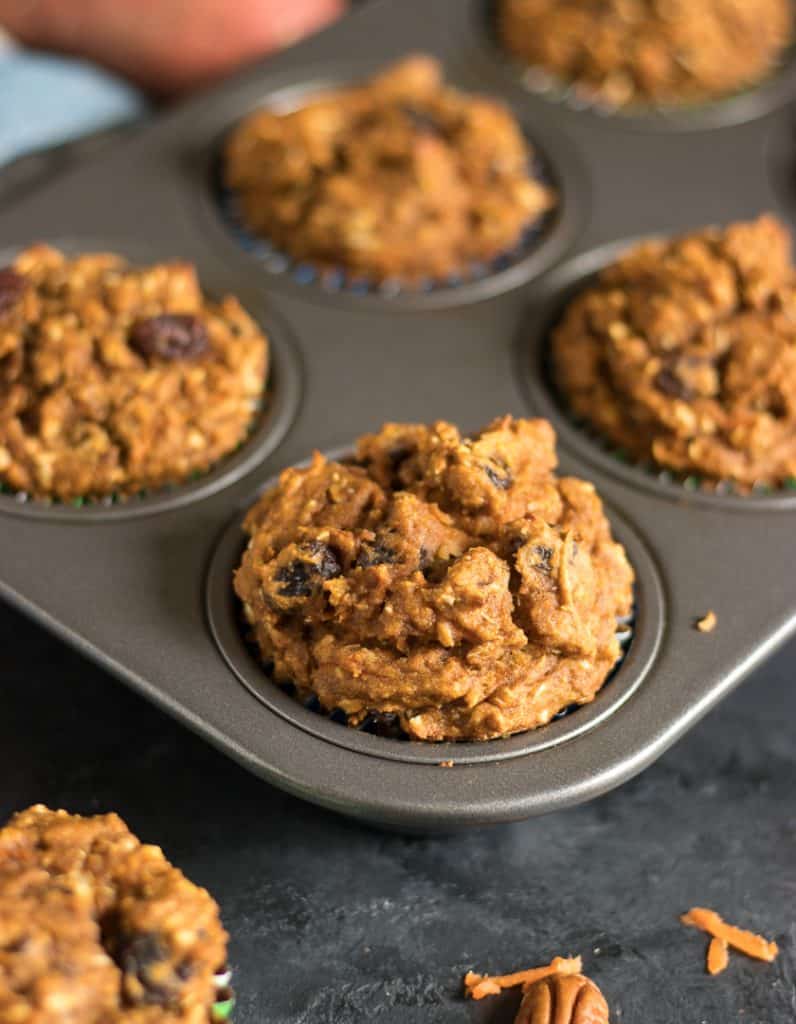 I promise any morning you start with these fluffy Sweet Potato Morning Glory Muffins is gonna be a gooood morning! They make for a great snack as well. Drizzle some almond butter or smother them with fresh butter and you are good as gold. Muffins are always another great make ahead breakfast that the kids can grab and eat on the way to school. That makes everyone happy!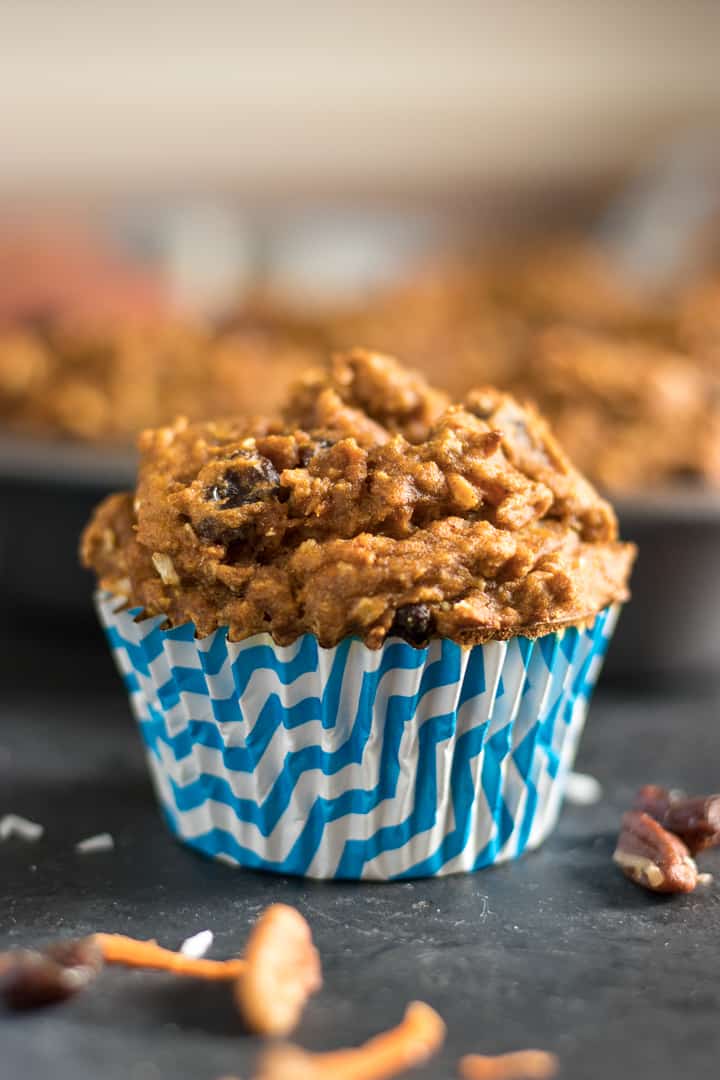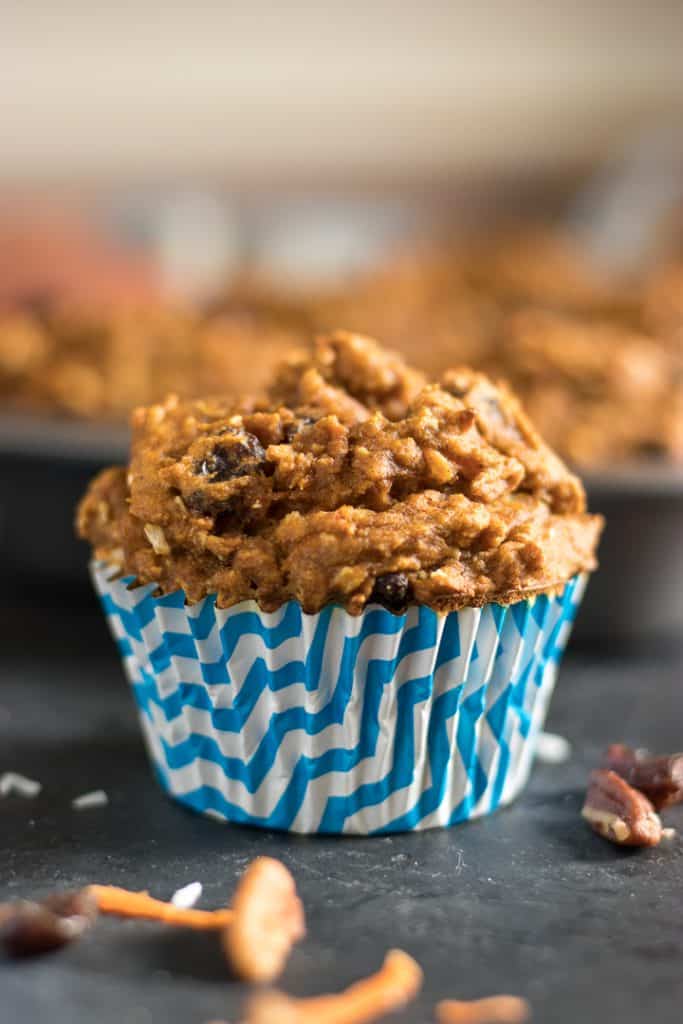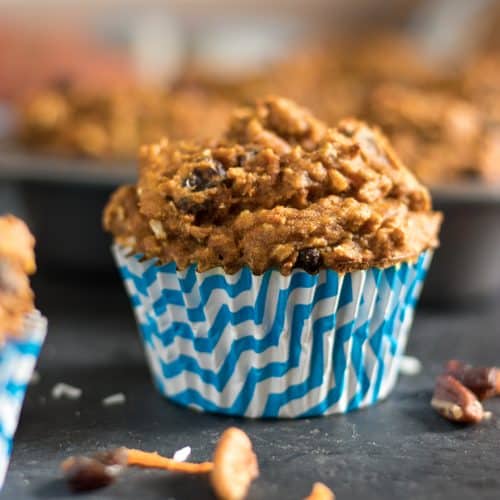 Sweet Potato Morning Glory Muffins
Sweet Potato Morning Glory Muffins. Rise and shine with these fluffy moist muffins packed with carrots, coconut, raisins and pecans--plus sweet potato! Breakfast of champs.
Print
Pin
Rate
Ingredients
1 ½

c

sweet potato puré or mashed sweet potatoes

(about 3 medium sweet potatoes, you can use pumpkin as well)

1 ½

c

whole wheat pastry flour

2

large eggs

½

c

milk of choice

2

T

oil (canola, melted coconut, or favorite cooking oil)

⅓ - ½

c

real maple syrup

⅔

c

shredded carrot

⅔

c

raisins

(½ c is fine too, I just love raisins)

1

tsp

baking soda

1

teaspoon

vanilla

2-3

teaspoon

cinnamon

½

teaspoon

sea salt
Instructions
Preheat oven to 350°F. Put muffin liners into a 12 muffin tin and spray cooking oil into each of the muffin cups. (Don't skip this, I promise you will be happy you didn't!)


In a medium bowl, whisk flour, salt, cinnamon and baking soda and set aside.

In another bowl, combine sweet potato, oil, egg, maple vanilla and milk and mix together to combine. (For best results, mix by hand and not a mixer.)

Combine wet and dry ingredients and mix together.


Fold in raisins, carrots, coconut, and nuts.


Scoop into muffin tin and fill each muffin cup about ¾ full.


Bake for 25-35 minutes until a toothpick comes up clean.


Cool for 15 minutes before enjoying. Store at room temperature in an air tight container for 4-5 days.