"Not flesh of my flesh, nor bone of my bone, but still miraculously my own. Never forget for a single minute, you didn't grow under my heart but in it." —Fleur Conkling Heyliger
---
It only seems fitting that I started this story on Mother's Day and bring you the final (sort of) piece with Father's Day just a few days away. This part of the story is obviously the best of all three parts, but while it is the end of this series, it is also only the beginning. If you need to catch up, Part I and Part II are here. If not, let us begin where I ended in part II:
And then we got the call. It was a horribly rainy day in June. I was at work and saw the agency's number pop up on my phone while on a break. I walked out to the small living area in the front of our store and sat on the couch waiting to hear the director's voice. Again I was hot, my heart was pounding louder than before. And when I finally got through, I heard her voice and she said:
"Lorie, I just met the most lovely girl. And she wants to meet you and Anthony. Her name is Hope"
For a moment, I could feel my heart sink deep into the pit of my stomach--well, not really but you know, I had all of the feels. Sheryl continued to tell me about the situation, a little about Hope, and that she wanted to set up a time to meet us. Hope had only picked us to meet which was a really good sign. Sometimes, birth mothers select several couples to meet and then select from there. That was at least one extra anxiety that we wouldn't have to deal with--we only had to focus on helping her fall in love with us.
Easy, right??
The next couple of weeks before we met Hope were full of excitement and anticipation followed by a whole heck of a lot of "what ifs." It was wondering all sorts of things, anticipating worst case scenarios, what she would be like, and more and more and more--anxiety was the name of this game.
And then the day came, the day we would meet Hope. I shuffled through all of my clothes, tried on at least ten outfits before I settled on just the right one. I wanted to dress to impress, but how do you dress to meet a woman who is considering giving you her child? Not too casual, but not too dressy; not too flashy, but not too bland, and certainly not too outdated. It was the most time I had ever spent on dressing in my life, and in the end, it was jeans and a top, hair down, simple make up--well, it was me (aside from the jeans part, I HATE wearing jeans).
We had a call with Sheryl to go over what to expect. She would meet with Hope first for about 15 minutes and then text us when it was okay to come up. This would allow her to get on the same page with Hope and make sure she felt comfortable. Hope was arriving at 3:00 so we were to arrive around 3:15. Anthony met me up the street at the coffee shop close by and we sipped on a water in mostly silence. We weren't really sure what to say to each other and our nerves were really getting the best of us.
3:07... 3:11... And then the text. We could come to meet her.
The walk down to the agency was only a block but it felt like ten. We held hands and took deep breaths. We walked in together, and there she was, the woman who would be our hope, our light, our everything.
Now, for some reason, I had built Hope up to be this girl with a tough exterior--I am not sure why, but I think it was just the worst case scenario things that I had run through my head over and over. But the minute I saw her, all of that faded away. There she was, the woman who would change our lives forever, brave, timid, and sweet as can be. I was sweatier than anything, but as we were introduced, I could at least smile and breathe, everything suddenly felt right.
During the thirty minutes or so we sat with Hope, Sheryl directed questions to all of us. Hope's best friend had come with her, and was very kind and easy to talk to, Hope was a bit more shy, her friend even had to brag about her a bit when she tried to be humble. The topics we chatted about ranged from why she chose us to Netflix. In the end, Hope and I hugged and then we left, knowing Sheryl would touch base with us soon.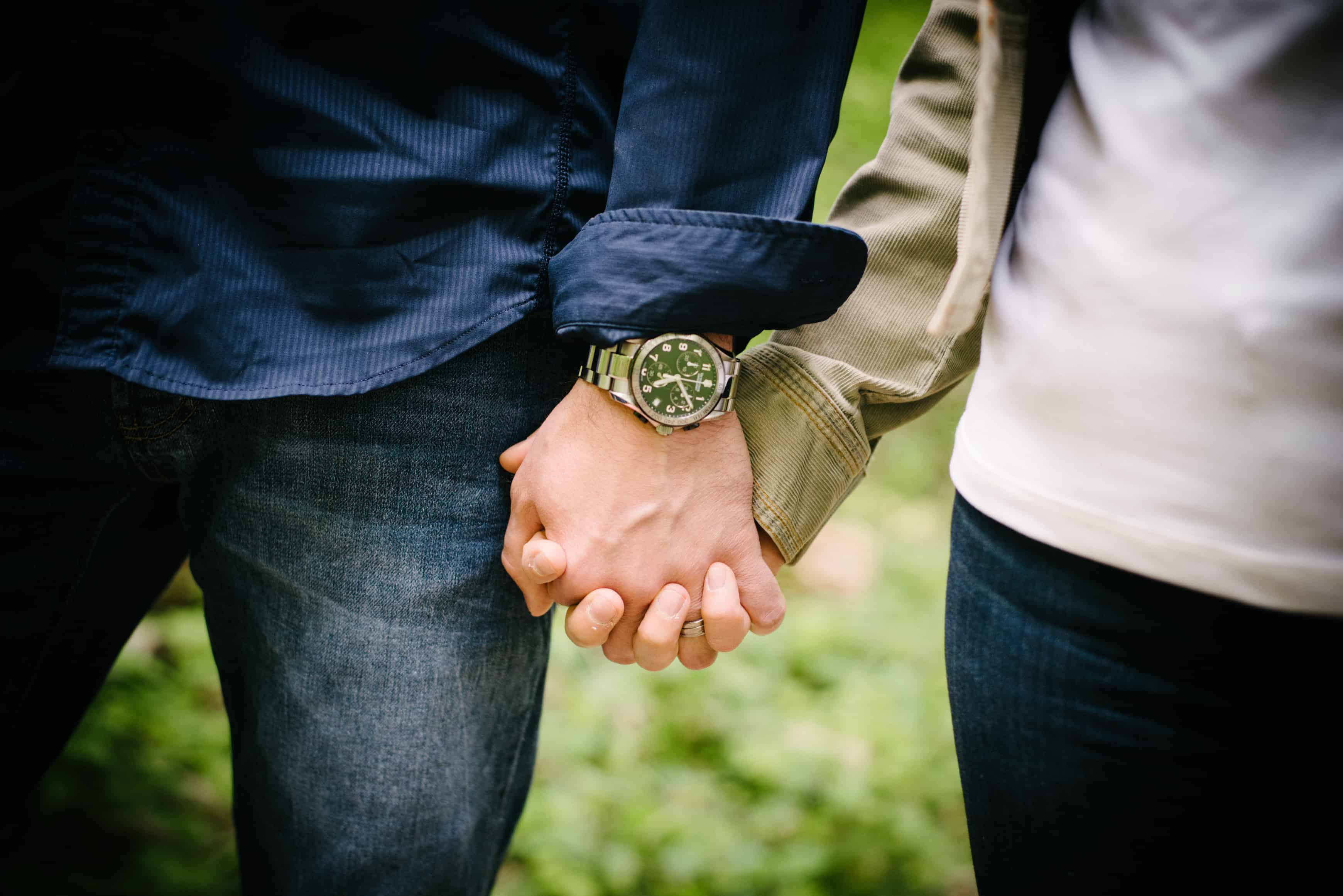 Anthony and I left and again didn't say a lot just yet. We walked down to the wine bar close by and sat outside with a glass of wine and tried to busy ourselves with other topics to chat about so we wouldn't stare at the phone. Luckily we didn't have to wait long. Sheryl called us quickly and said she would like to move forward with us and she would like us to meet her mother in a couple of weeks. She wanted us to meet her mother because the plan was to have an open adoption where she would get to see the baby 4 times a year. She also had said she really wanted to name him Noah and wanted to know if we would consider it as some part of his name--of course we would, we would do ANYTHING!
Well this was the BEST news I had heard in almost 5 years, but more importantly probably in my life. Another step closer to forever. Another step closer to bringing home our baby. And while there was excitement, there was also lots of guarded emotions and hesitation. It was June, and that meant we would have to make it to October. And Hope could change her mind any moment between now and 72 hours after birth. The thought of making it to that point and then having to walk away made me nauseous but it was the constant torture of reality and so to become too invested and connected seemed to be a bad idea for our hearts. We were so used to loss, that in the back of our minds, it seemed like the likelihood and so if we tried to detach ourselves, it would be easier if it didn't go through. And yet, Sam was who we thought of, who we dreamed of, day in and day out. He was our baby, but there really was absolutely no guarantee.
A few weeks past and we heard nothing from the agency. I was concerned since we had ended with the fact that we were to meet with Hope's mom two weeks after the first meeting and no date had been set just yet. I touched base with Sheryl but she had not heard from Hope and it is not a good practice, she shared, for them to push or force anything, so they wait for the birth mothers to reach out.
So we waited, and our anxiety levels soared.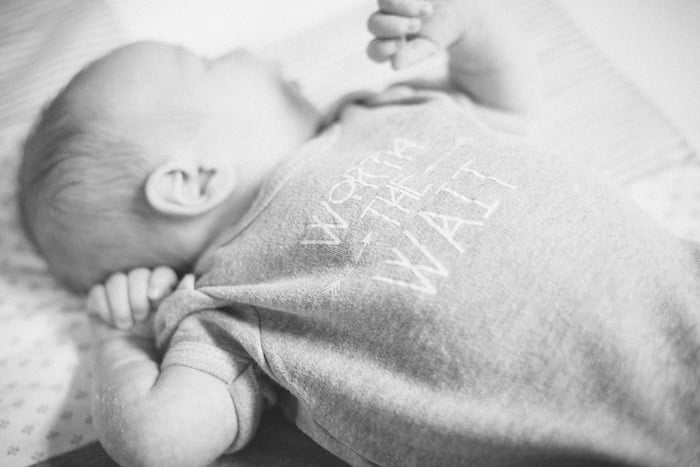 A week or so later we heard from Sheryl. She informed us that we would not be meeting Hope's mom and that her mother was not completely on board with the adoption and wanted Hope to keep the baby. (Not at all what we wanted to hear.) At this point though, Hope was still wanting to move forward with the adoption but she was afraid that an open adoption would be too hard for her emotionally so instead she requested semi-open, which meant we sent pictures and letters. Fine with us, again, we would do anything.
Sheryl told us she would meet with Hope every other week to help with keeping in touch and so that she could really get a feel for where she was in the process, if she was having doubts, or if anything had changed. After each of these meetings, Sheryl would touch base with me to keep us updated. For the next two months, these meetings went well and we got a call every couple of weeks to let us know things were on track.
During this process, like I said, emotions and anxiety were running high pretty much at all times. We had to keep ourselves busy pretty much nonstop to keep from spiraling out of control. It was so difficult to anticipate the arrival of a baby that might not actually happen. If you are pregnant, you prep the nursery, you have the showers, people dote on you as you shop at the store or eat at a restaurant--it's very obvious you are expecting a baby so you have lots of opportunities to celebrate and connect around it. And at the end of the pregnancy, it's practically a guarantee that you will take the baby home with you.
When you are adopting, no one other than close friends and family know you are "expecting." So while you are living the life of anticipation, there's no outward note of it, so celebration and connection around it can be a lot more tricky. I couldn't bear the thought of a baby shower because I knew I wouldn't enjoy a bit of it. We knew we needed a crib and other necessities, but going anywhere beyond seemed too assuming to us and so we just stuck with the basics. The nursery got a nice coat of paint, some furniture and the basic necessities. It felt awkward walking around the baby store registering not knowing if this would really come true. It brought me to tears just not knowing for certain.
Meanwhile, as we were prepping, Hope's behavior became a bit less predictable and even Sheryl wasn't exactly sure what was going on. Hope no-showed to one of their meetings and then rescheduled later in the week only to cancel. The things Sheryl would say to us were more like, If it's not this baby, there will be another one, and similar things to help ease our nerves--ha, no such luck. Finally Hope did arrive at her next scheduled meeting and they put together a birth plan for the hospital. This included who she wanted in the room with her, who would hold the baby first, and who would care for him during the hospital stay. Going over all of this with Sheryl made me feel a lot better because now there was a vision, a plan, something more concrete.
It seemed like the closer we got, the more nervous Sheryl got about everything going through. Her calls sounded more like setting me up for how to handle things not going well--based on her meetings with Hope and her gut feeling about the whole situation. The thought of falling once more was inconceivable but still very probable in the situation. And with only a month to go, it only got worse.
Sam was due October 12th. The final weeks before his birth are nothing more than a blur. I have never experienced anxiety so deep in my gut. Breathing was difficult, eating was awful and sitting still was madness. I honestly have no clue how I came out alive. It was awful. At night, when trying to sleep, I would just repeat over and over and over, "I trust in You. I trust in You. I trust in You." Over and over in my head to God. I would inhale, I trust, and exhale, in You. It was the only way to somewhat put me to sleep. And after repeating it over and over, I usually would ask God to help me truly trust him, even though it was so hard right now.
And then October arrived.
All I kept hoping was that she would deliver early--I was ready. I had met with Sheryl to go over everything for the hospital and what to expect. I was surprised to find out we were not allowed to have any visitors in the hospital but understood the protocol. She went over the timeline after birth and when papers would be signed and what is allowed until that point. She also was very adamant about making sure I got a hospital bracelet before a specific time or we would not be allowed to be alone with Sam without Hope's presence in the hospital. So of course, another thing to worry about--haaaaa.
The week of Hope's due date, we got a call saying that her doctor didn't think she would deliver on her due date and would most likely be induced the evening of October 19th. I thought, seriously??! Is this some sort of sick joke?! Nope, not at all.
So again, we waaaaiiited. Siiigh.
Every night from that day on, I slept with my phone next to my head and the volume on high. But it never rang... until around one am the morning of October 19th. Hope was in labor. We were told to go back to sleep and that Sheryl would meet us at the hospital in the morning but that the baby would most likely not be here until around noon. Go back to sleep?!! Yea, right. I got out of bed and for some reason took a shower, dried my hair and then just laid there until around six when Sheryl called again with an update. She told us to get to the hospital around 8 or so but not to rush.
We got ready and grabbed a quick bagel and then headed to the hospital.
The drive to the hospital is another piece of this journey that I remember as somewhat surreal. What do you say when you are heading to the hospital to hopefully walk away with the best thing that has ever happened to you, but knowing there is a chance that you might walk away completely empty handed? Every time that crossed my mind, I had to physically shudder to get it out of my head. Anthony tried to keep me positive and we tried to focus on remaining calm, always easier said than done, right?
Sheryl was already at the hospital when we arrived but didn't have any major update for us, just that things were going as expected. The next update we got was that she was 8 cm dilated so they were sure he would be here before noon. But it wouldn't be our story if there wasn't more waiting, so of course, noon came and nothing.
We sat, we paced, we played with our phones. We went outside and walked to get some fresh air, grabbed a drink at the cafeteria and still nothing, but at least we passed an hour. Hope's mom came to the waiting room and introduced herself and that actually calmed me a lot. It all seemed like she was supportive of Hope's decision at that point.
Around 4 pm, Sheryl got a phone call. She then came back to the waiting room with two thumbs up and said, we have a baby! I only remember that moment from the outside and as though I am seeing everything from a distance. It was almost surreal. The family who had been sitting with us all morning gave Anthony and I big hugs of congratulations and then Sheryl escorted us out to chat privately.
Hope was spending the first hour with Sam which was somewhat concerning to Sheryl but she was told it was a new hospital policy for the mother to have one hour private skin on skin contact. So of course, we waited more. And this time, we were barely breathing.
Hope then decided she wanted us to come down to the room she was in to meet Sam. We were so ready but so numb from all the emotion and anticipation. When we got the go ahead to go back, we paused for a moment and held hands. As we walked down the hall to labor and delivery, tears just started pouring, everything and nothing running through our heads, almost an outer body experience as we noticed nurses standing up and smiling as they watched Anthony and I walk by, Sheryl right behind us.
We were guided into Hope's room, and there he was, all bundled up in her arms. She looked at me and said, "Do you want to hold him?"
Shaking and with tears everywhere, I said YES and I laid eyes on the most perfect, beautiful boy I had ever seen. Samuel Noah, our perfect baby boy. And the three of us were suddenly the only ones in the room. And all I could say over and over was, "He's perfect."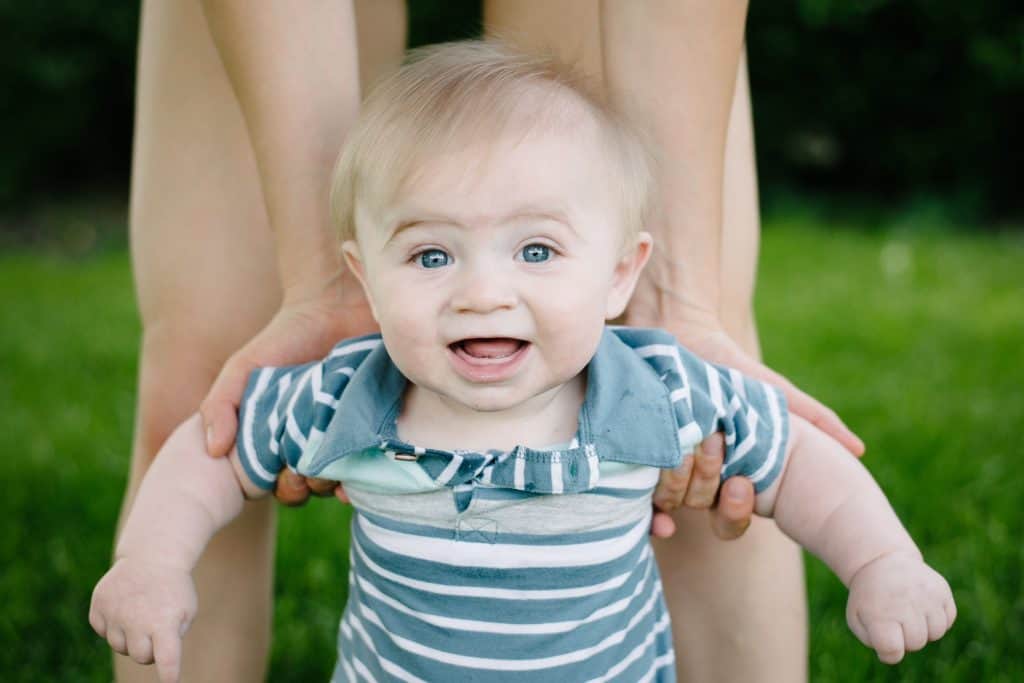 And now he is all ours. FOREVER.
---
The hospital stay, the signing of the paperwork, a few other bumps in the road are still part of this story, but tonight, this is where I end. And in reality, this is only the beginning.
Adoption has saved me, changed me, and made me complete. And I am forever grateful to Hope's selflessness and bravery.
xoxo
And an extra extra Happy Father's Day to the one who got us here, the one who held me up throughout this rocky, hellish ride--and it was all worth it, 100%.