This post may contain affiliate links.
If you have an air fryer, then you know how amazing of an appliance it is. Food comes up crispy and delicious is little time and with a small amount of oil. We LOVE our air fryers--yes, we have two of them, and wanted to share a list of our favorite recipes to cook up in the air fryer so you have a great place to start!
If you don't have an air fryer yet, definitely add it to your wishlist--hope you have one soon!
Enjoy!
The Top Three Air Fryer Recipes:
These are the top air fryer recipes that we make on repeat. Don't take just my word for it--lots of readers agree!
Air Fryer Apples
These cinnamon sweet and buttery Air Fryer Apples are tender and delicious and ready in just 10 minutes. Not your typical fried apples with just a touch of butter but still so much flavor! Great as a side dish, topped with ice cream for dessert and all on their own!
Check out this recipe
Air Fryer Fish Tacos with Cilantro Lime Slaw
These Air Fryer Fish Tacos are ready start to finish in about 15 minutes. Toss a simple Cilantro Lime Slaw together while the fish air fries and you will have the perfect taco dinner. Use your favorite white fish: tilapia, mahi mahi, cod, etc. A weeknight dinner that is so simple and one that everyone will love!
Check out this recipe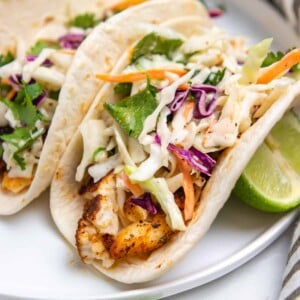 Air Fryer BBQ Chicken Breast
You will love how quick and easy it is to whip up Air Fryer Chicken Breast that is smothered in thick and sticky BBQ sauce. Ready in just 20 minutes with a crispy outside and so juicy. A simple dinner recipe the whole family will love!
Check out this recipe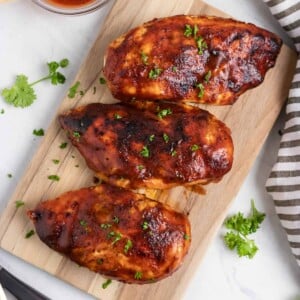 Other Fan Favorites:
Air Fryer Steak Bites with Lemon Garlic Butter
These tender and juicy Air Fryer Steak Bites smothered in Lemon Garlic Butter are so flavorful, and cooked to perfection in under 10 minutes! You will love steak in the air fryer and these simple bites are perfect with veggies and potatoes, over a salad and so much more!
Check out this recipe
Parmesan Crusted Air Fryer Chicken Thighs
Crispy and delicious this easy parmesan crusted Air Fryer Chicken Thighs recipe is a great way to toss dinner together in no time. A simple breadcrumb and parmesan coating adds crunch and flavor to your favorite chicken! Prepped in less than 10 minutes and cooks up in about 20. Serve with your favorite simple sides and enjoy!
Check out this recipe
Air Fryer Potato Wedges with Parmesan
Simple, crispy seasoned potato wedges with plenty of parmesan cook up in under 15 minutes and are the perfect side or snack any time, any season! These Air Fryer Parmesan Potato Wedges are made for more than just burgers!
Check out this recipe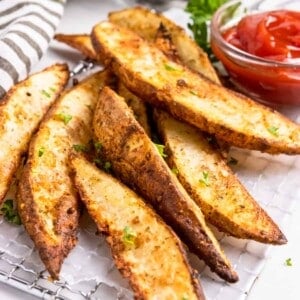 Air Fryer Stuffed Mushrooms
These super simple and delicious air fryer stuffed mushrooms can be whipped up in about 15 minutes. A perfect party appetizer or great for an addition to any meal. Perfectly seasoned and stuffed to the brim!
Check out this recipe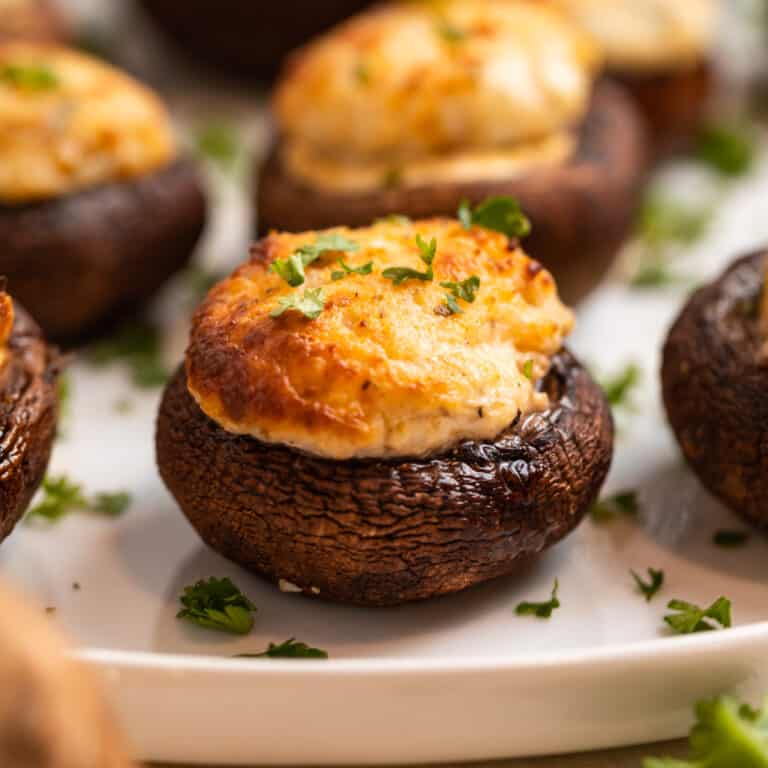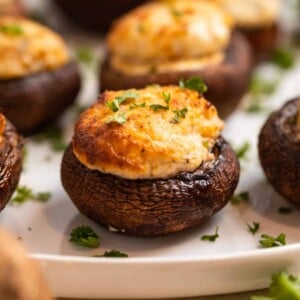 Air Fryer French Toast Sticks
Only about 5 minutes of prep and less than ten minutes in the air fryer, these simple, crispy, cinnamon sugary Air Fryer French Toast Sticks are easily made with whole grain bread, Texas Toast and more. Freezer friendly for a perfect weekday morning breakfast!
Check out this recipe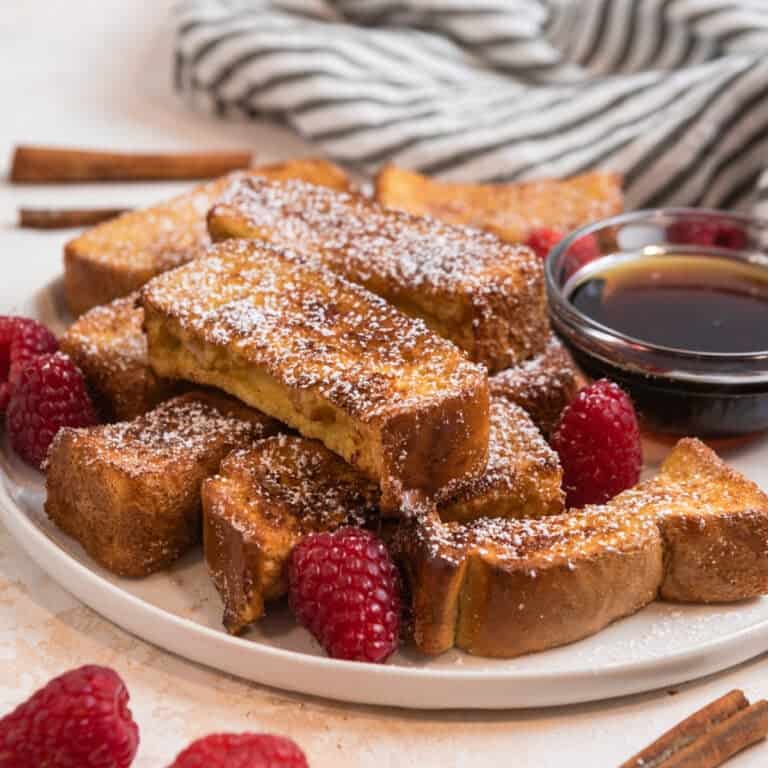 Air Fryer Buffalo Cauliflower
Simple, crispy and ready in about 20 minutes, this Air Fryer Buffalo Cauliflower is a great appetizer everyone will love! Battered and air fried and then tossed in a simple buffalo sauce--pairs perfectly with your favorite Ranch or Blue Cheese Dressing. Just the right amount of heat!
Check out this recipe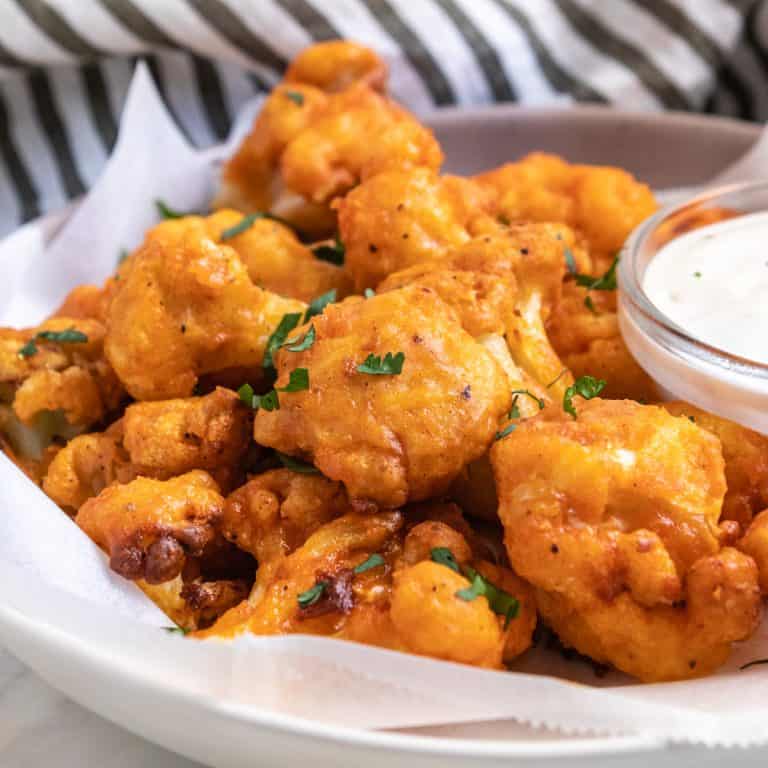 Air Fryer Hamburgers
Air fryers make delicious and juicy burgers that are cooked to perfection. These air fryer hamburgers are so simple to whip up and no fuss. Dinner is ready in 25 minutes. This will be your new go to recipe!
Check out this recipe
Blueberry Air Fryer Hand Pies
Enjoy buttery, flaky individual treats with these easy Air Fryer Hand Pies. Fresh blueberry filling, a simple butter crust and cooked up perfectly in the air fryer in about 10 minutes!
Check out this recipe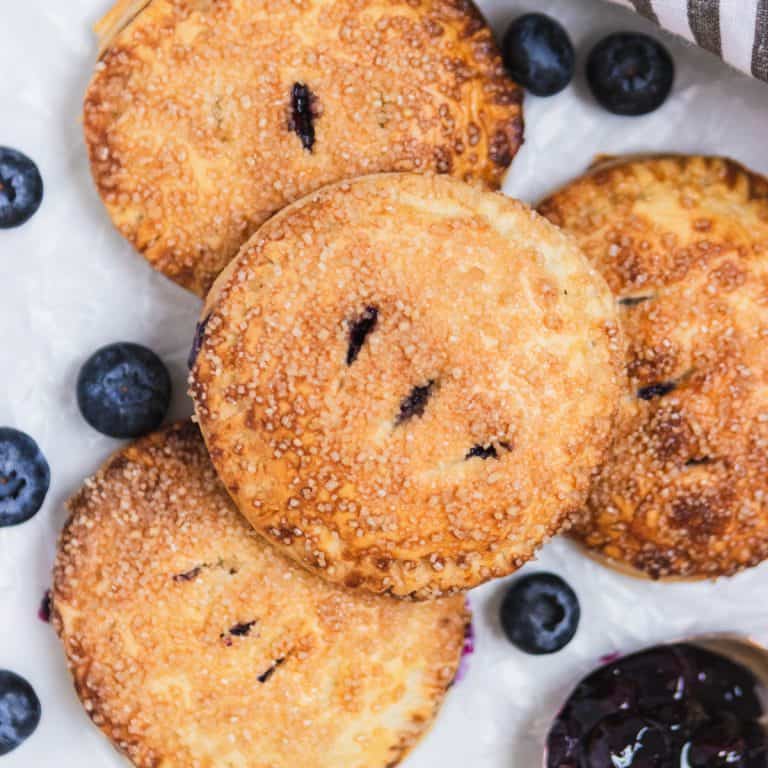 Air Fryer Coconut Shrimp with Honey Siracha Sauce
These Air Fryer Coconut Shrimp are crispy and golden with all the sweet tropical coconut flavor. Paired with a simple Honey Siracha Sauce and ready from start to finish in under 20 minutes--a perfect dish you will love!
Check out this recipe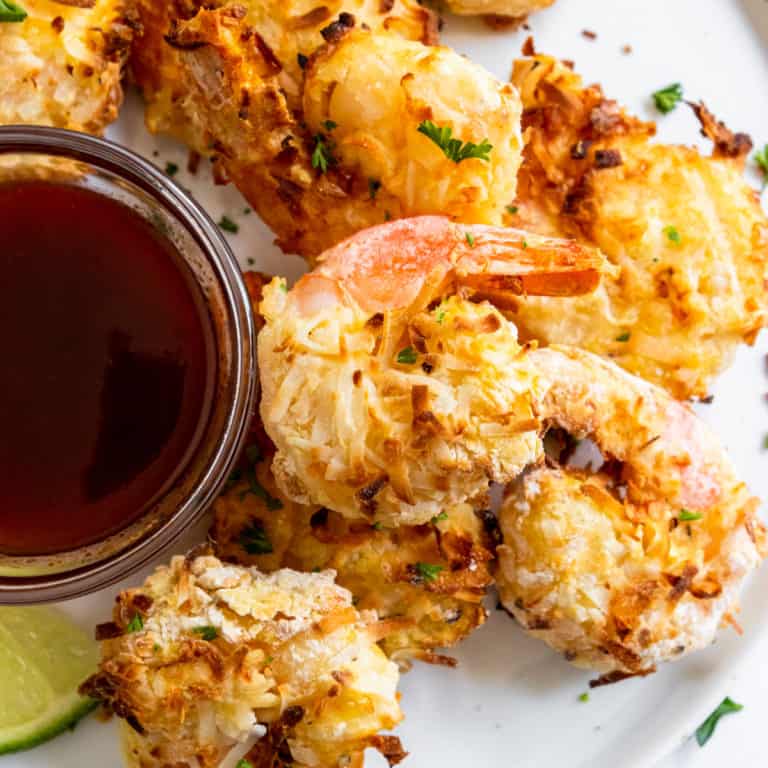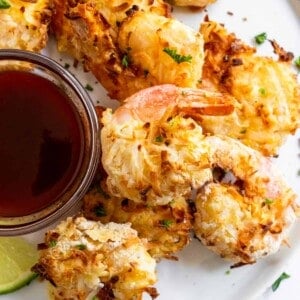 3 Cheese Crispy Air Fryer Zucchini
Crunchy, cheesy goodness in these simple 3 Cheese Air Fryer Zucchini. No one can turn down an air fired veggie, right? These whip up in about 20 minutes and are a great appetizer or side dish to pair with dinner. Even the kids will enjoy these crispy goodies!
Check out this recipe