These Chai Spiced Energy Bites are the perfect snack this fall! This recipe is simple and with all the cozy spices of a chai tea latte--no baking required!
What is your go-to cup of cozy? Are you a coffee drinker? Tea? Hot chocolate? We all have that warm drink that the first sip we take, we are instantly warmed by a memory or a person in our past. We find comfort in food. We have memories that are instantly brought back at the hint of an aroma or scent. Our emotions can have ties to food and we don't even realize it. What foods or drinks take you back? Who do you remember when you bite into that pie or another special family recipe?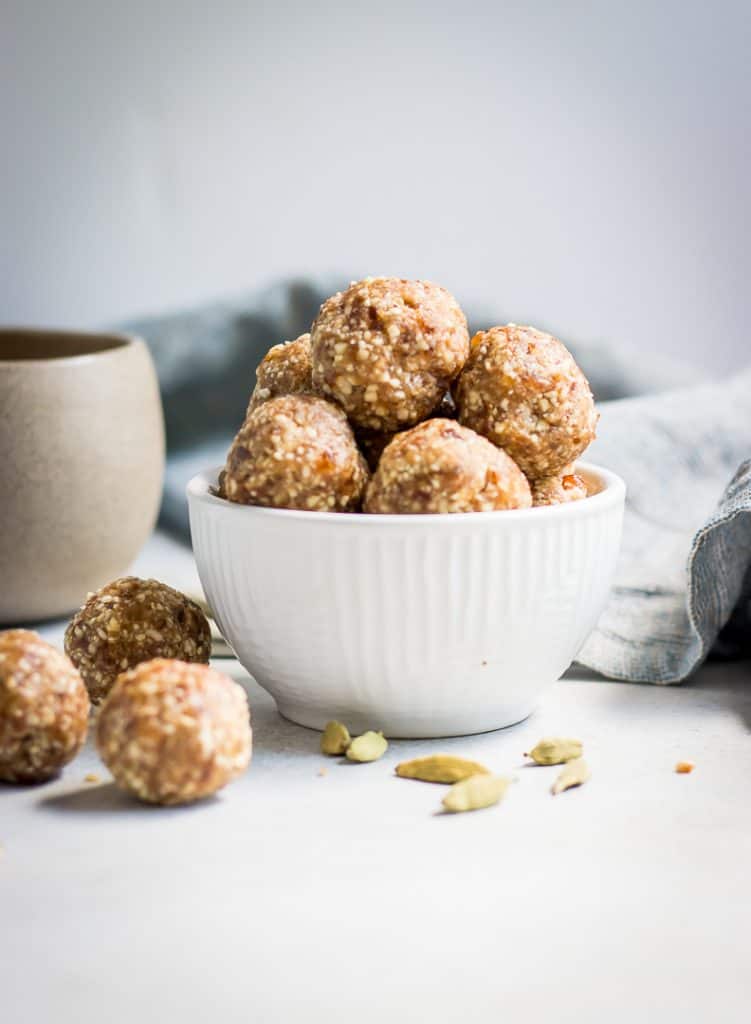 Chai tea is definitely something I crave at the onset of fall and into the colder days. Instantly, I can feel the crunching of leaves under my feet as I drink it.  A friend of mine recently put me on a mission to create a chai flavored recipe and I was certainly up for the task!
So what makes chai what it is? It's a tea that is actually quite complex. There is a particular balance of ginger, vanilla, nutmeg, cinnamon, cardamom, and black pepper. I learned after the first trial batch that there is definitely a science to it! I had way too much cardamom the first time around.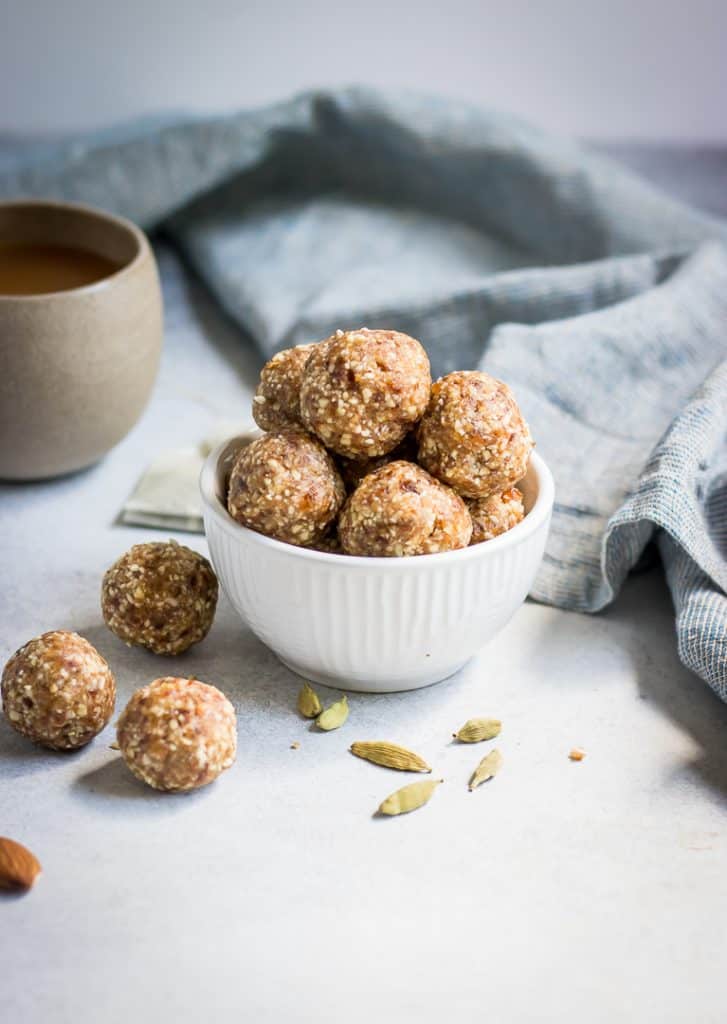 This recipe is very similar to a Larabar but at a fraction of the cost. The bites are sweetened with dates which is one of the reasons I love Larabars so much! The first bite I took, I felt that warm cozy feeling without the chai tea latte! I hope you enjoy!
---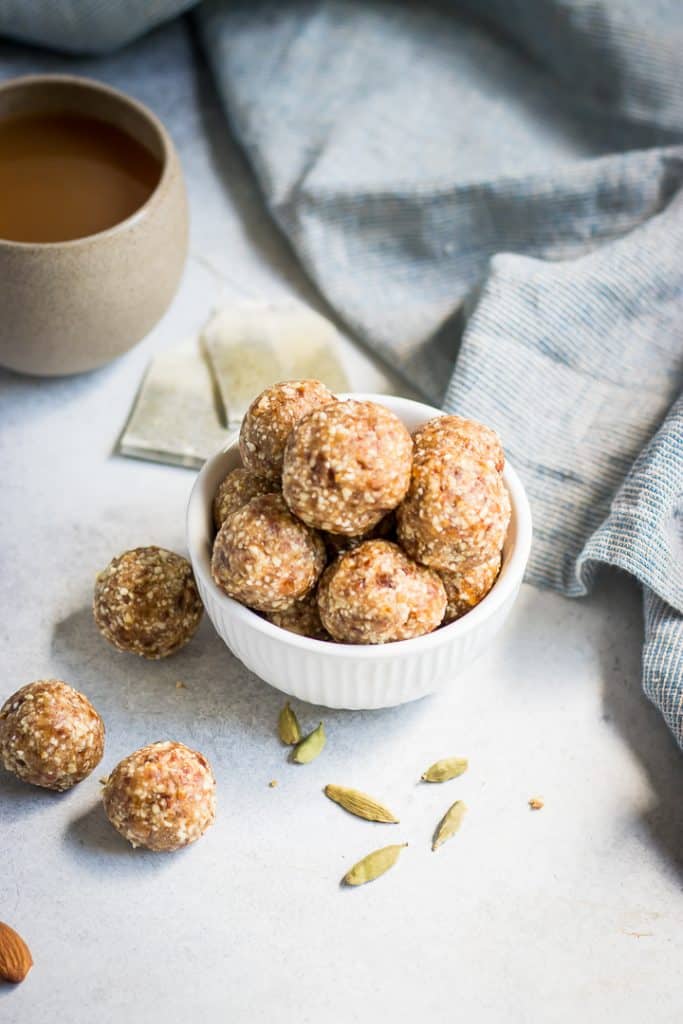 Instructions
Combine almonds, pecans and cardamom seed in food processor. Process until almonds and pecans become a small grain. If you over process they will become more flour like which can still work, but I like a little crunch.

Add dates, cinnamon, ginger, vanilla, nutmeg, salt and pepper. Process until all the dates are fully mixed in broken down. It should form almost a dough-like look up against the sides of the processor. If it seems too dry, add a touch of water.

Roll into balls and store in the refrigerator.
Notes
Note, if using ground cardamom, I would start very light with maybe ⅛ teaspoon and then add to taste.