This post may contain affiliate links.
Simple no bake treats that are so refreshing!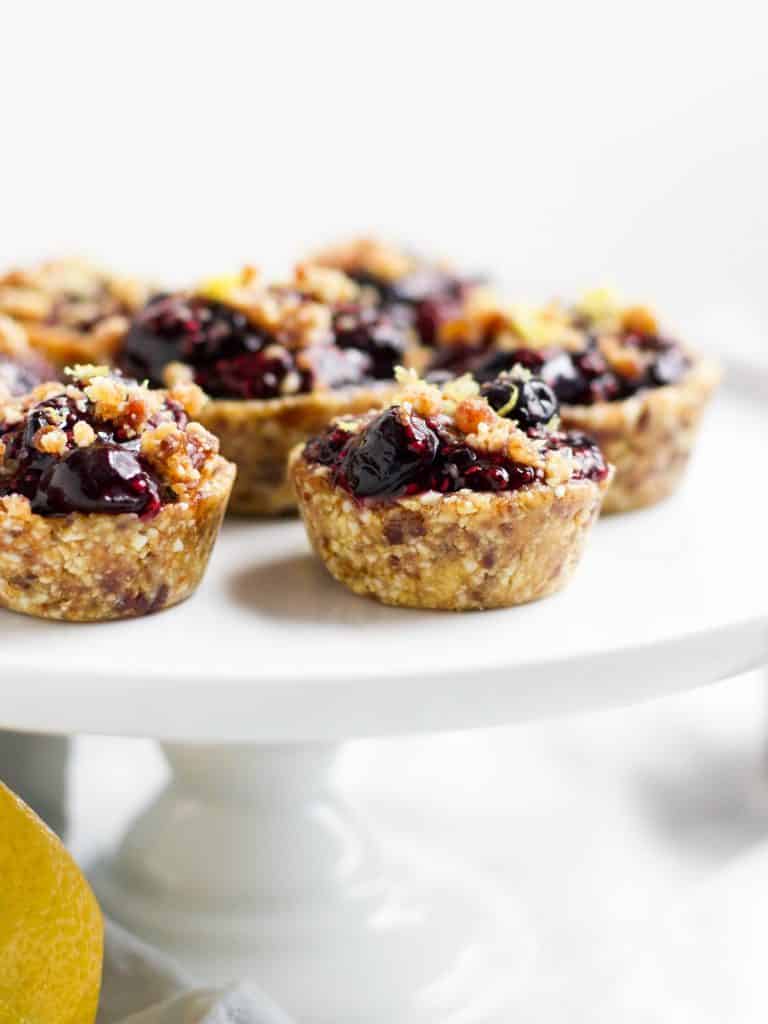 No bake (because you know me, right?) and lemony seems fitting to start off today.
These mini tarts are something that surely won't last at your house if it's anything like mine. I had my toughest critics on these for taste testing and they were GONE before I got seconds. The bonus was using the blueberry jam that was leftover in oats and on PB & J the next couple of days. Homemade jam that takes only minutes to make is the best!
The dough could be rolled up into little balls for energy bites as well so this is quite a versatile recipe. Refreshing and simple, that's the way I love it! These babies whip up so quickly in the food processor, so not a whole lot of time needs to be spent on them either!
One helpful hint is to place a strip of parchment in each mini muffin to allow for easy transition out of the tray. It made it a breeze and I didn't ruin a single mini tart which is a huge feat for me. You can really press into the crust as deep as you'd like without putting a hole in the bottom. I prefer a moderate amount of jam in the center and didn't press too deeply but still felt the crust to jam ratio was just fine. And the fresh lemon zest on top is so simple but adds to the presentation and flavor. When in doubt, go with the zest!!!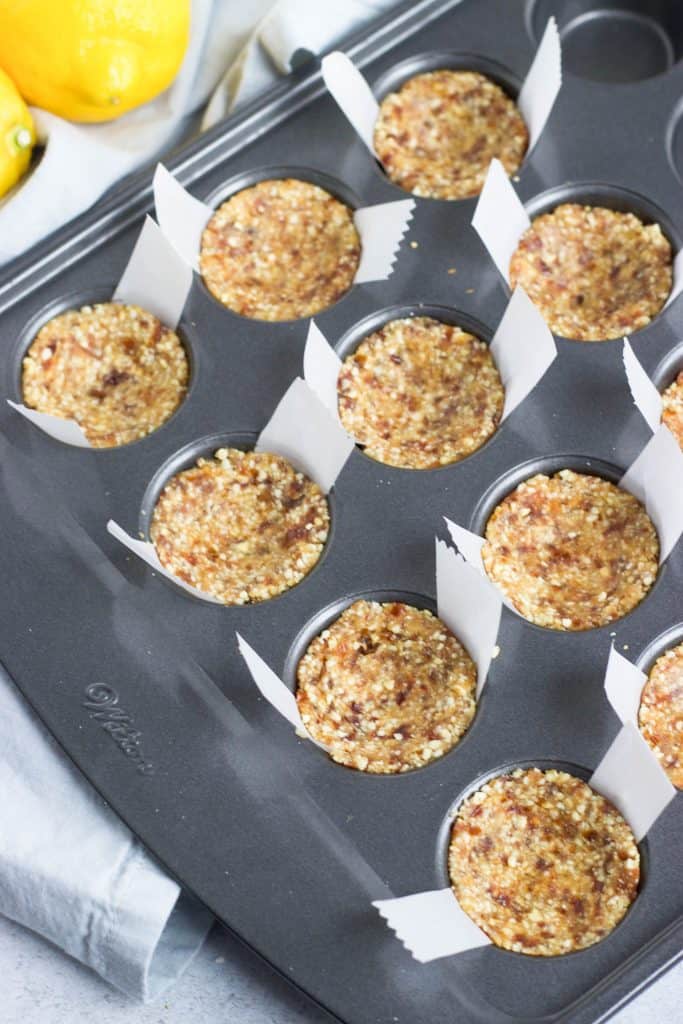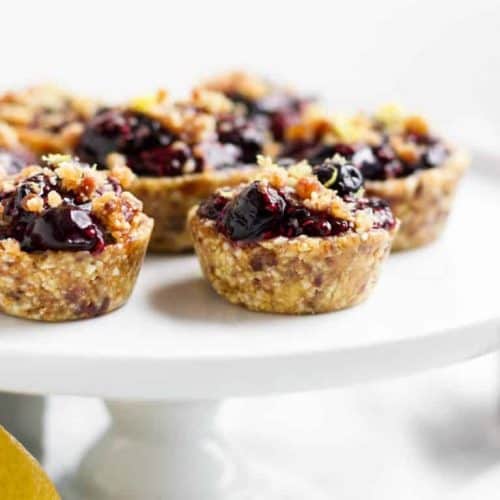 Ingredients
For Blueberry Jam
1

c

fresh or frozen blueberries

thawed

1 ½

T

chia seeds

2

teaspoon

lemon juice

1

T

maple syrup

honey or sweetener of choice
Instructions
In a food processor, pulse blueberries several times until they start to puree. I like chunks of fruit in mine, so I don't make it too smooth. Transfer to a bowl and add all other jam ingredients and stir well.

Chill overnight or at least several hours.

For crust/base, process cashews in a food processor until fine and grain like. Add all other ingredients and process until a dough begins to form.

Reserve about 2 tablespoons of mixture.

Press dough into mini muffin cups lined with a small piece of parchment as shown in above photo. Press ½ inch into the center to make room for jam.

Scoop jam into each cup and top with fresh lemon zest and a sprinkle of reserved dough mixture.

Chill for about 15 minutes before serving.

Store in an airtight container in the refrigerator.